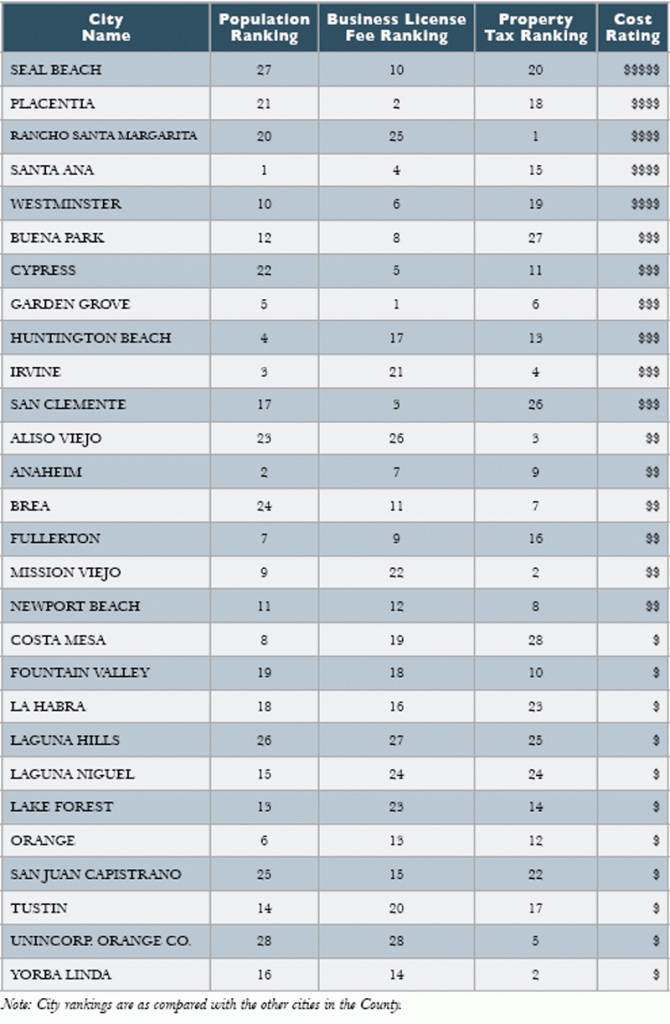 In 2008, Santa Ana was found to be the third most expensive Orange County cities to do business in, "according to the 14th annual Cost of Doing Business Survey from the Rose Institute of State & Local Government at Claremont McKenna College and Kosmont Companies in Los Angeles," as published in the O.C. Register.
In 2009, the same study found that Santa Ana was the fourth most expensive city in Orange County, to do business in. Click here to read that article in the O.C. Register.
Santa Ana also has some of the highest property taxes in the O.C. due to the passage of numerous SAUSD and Rancho Santiago Community College District bond measures. A large chunck of the college bond was used to build a training academy for O.C. Sheriffs that we just didn't need – our County is ringed by similar academies that are easily within thirty minutes of Orange County.
Isn't it interesting that some of the BEST cities in Orange County charge the LEAST for business licenses? Irvine, Tustin, Yorba Linda and Costa Mesa all rank amongst the cities with the LOWEST business costs. Even Newport Beach has a much lower cost than Santa Ana.
Click here to read the rest of this post.