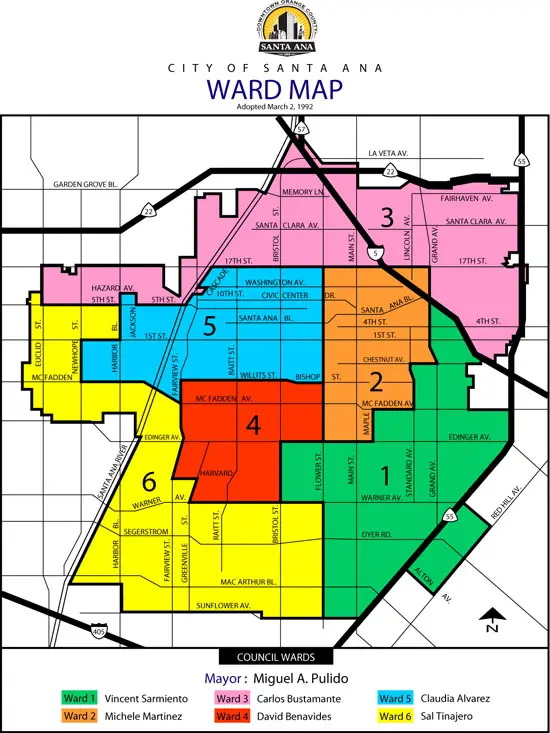 Did you know that Santa Ana City Council elections are conducted on a citywide basis, but you have to live in the ward that you are running for?  That's odd, isn't it?
In most cities, local elections are conducted on a ward-specific basis.  That means you vote for YOUR council member – not those who represent other wards.  That makes sense, doesn't it?
What this means is that Council Members are more accountable to those who live in their ward – and it also means anyone can run for the Council, walk their Ward and have a shot at winning.  Right now you have to be wealthy or backed by a lot of special interests to be able to prevail in local Santa Ana elections.
Here is a list of cities that elect their Council members by districts/wards:
Click here to read the rest of this article.