EDITORS' NOTE:
This guide is for LAST year's special election!
For the November 2010 election's voter guide, click here:


John Kobylt (left) and Ken Chiampou
KFI AM 640 radio hosts are encouraging voters to get to the polls and vote NO on all of the Propositions. Many of the school districts are not rehiring their RIF(ed) teachers unless these propositions pass. The election is May 19th.   Vote 'No' early and often!
Proposition 1A-VOTE NO
State Budget. Changes California Budget Process.
Limits State Spending. Increases "Rainy Day" Budget Stabilization Fund.
Proposition 1B-VOTE NO
Education Funding. Payment Plan.
Proposition 1C-VOTE NO
Lottery Modernization Act.
Proposition 1D-VOTE NO
Protects Children's Services Funding. Helps Balance State Budget.
Proposition 1E-VOTE NO
Mental Health Services Funding. Temporary Reallocation. Helps Balance State Budget.
Proposition 1F-VOTE NO
Elected Officials' Salaries. Prevents Pay Increases During Budget Deficit Years.
Use this calculator to see how much these tax increases will cost your household!
Click here for the calculator.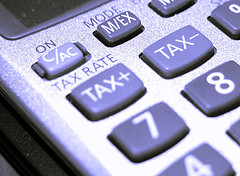 Courtesy of John and Ken
*Used with special permission from John (Thanks John)
THE REVOLT IS ON!
Click

here

for links to be part of the revolt.
Links
Tea Party Sites
10 second Explanation of California's Budget Problems:
1998 State Budget: $56 billion
2008 State Budget: $131 billion
It's not a revenue shortfall, it's spending madness!
For the folks on the other side, here's your link: