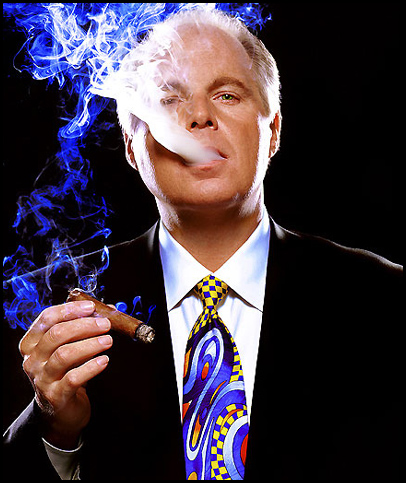 The recent CPAC Convention this last week-end collected the usual suspects that became more a gathering of turkeys…..than eagles.  First off, we love Dave Keene….and we even thought that Mitt Romney sounded like he had a pair.  Having told you the highlights we now mention the likes of Grover Norquist as usual….who acts as if he is playing dodge ball behind a white screen.  Ann Coulter then showed up,  busy showing off her new body parts…..and making fun of the form rather than the substance of our new President.  She was a real box of chuckles!  NOT!
So, the big hit of the entire event was Rush Limbaugh giving his "I want him to fail" speech.  Where was Sean Hannity?  Sean stayed safely tucked away on Fox News, being the front man……..for: "I had a dream…he was gone!"
When George W. Bush won in 2000, we thought the Democrats were the most pathethic group we had ever seen.  They kept hoping that Bill and Hillary were going to make a comeback.  They kept saying: "We was robbed!"  They kept this rhetoric up for eight years.  Well, the shoe is now on the other foot and Republicans are more inclined to stick their feet into their mouths than the Democrats.  Rush Limbaugh, Sean Hannity, Bill O'Reilly and News Max all seem to be suffering from the same malady that the Dems did after 2000!
In case anyone noticed, our world economy seems to be in a little bit of a problem that needs big fixing.  The Republicans, instead of offering their expertise and best ideas…..are busy saving them for 2012.  The Republicans seem to be hoping upon hope…..that if President Obama fails big enough, the Republicans could win.  That still won't allow Sarah Palin to become the Party's lead dog in 2012.  The Republicans need to get a real Platform that clearly brings another new reality to the nation.  The problem is, that Obama would use their ideas.  "Oh terrors!" what if the fix worked.  We would not be elected in 2012!"
This is called a conundrum!  "Help out…..and Obama will use our ideas!"  Don't help out and be considered the Anti-Patriot Party!  Rush Limbaugh neither speaks for us or for the Republican Party.  Neither does any talk show host.  There is no leader of the Republican Party right now…..and we will have to wait for one to emerge.  Bill Bennett – NO!  Newt Gingrich – NO!  Bobby Jindal – NO!  Pat Buchanan – NO!  Ron Paul – an infinitely indefinite MAYBE!  Mitt Romney – MAYBE!   A Mormon?
Good Grief, Charlie Brown!  Don't we have any Republicans left?