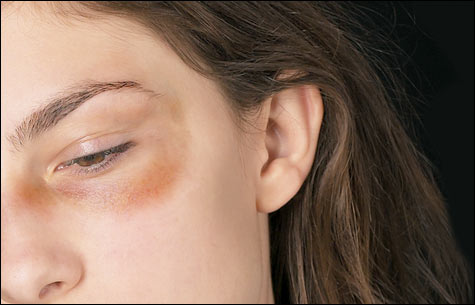 Can a blog be sued for something a reader writes?  Maybe, but I truly doubt it.  Santa Ana Unified School District Trustee Jose Hernandez and his lawyer seem to think so.  I received the letter seen below via fax today.  Apparently one of our readers commented that Hernandez beat his wife.  I decided to check this out for myself.
I searched for "Jose Alfredo Hernandez" on the Orange County Superior Courts website. Check out the graphic below.  Some guy with the same name has been a very busy boy.  But is it the same guy?
I have to assume it is a different guy, since this lawyer is so upset about what an anonymous commenter wrote.  Now he is asking me to retract the comment, but how can I retract something some anonymous person wrote?  I deleted the comment and I emailed Hernandez and his lawyer and asked if they really wanted me to write a post about this.  I have not heard back so I am writing this post, since the lawyer said in his letter that he wanted me to "immediately publish the requested retraction."
Again, I cannot retract something I had nothing to do with.  So here is my official statement: "One of our readers commented anonymously that Jose Alfredo Hernandez, who is a lawyer and a member of the Santa Ana Unified School District's Board of Education beat his wife.  I am informed by Hernandez' lawyer that this is an untrue statement.  As a courtesy I have deleted the comment in question.  We have investigated the claim against Hernandez and found that someone by the same name has in fact gotten into a lot of trouble.  We are not however at this time able to ascertain if we are talking about the same guy.  We are sorry that one of our readers posted a statement that may have been untrue and we encourage Mr. Hernandez to clear the air by affirming that the man named by the O.C. Superior Court in a number of cases is in fact a different fellow."
If you would like to contact Hernandez' lawyer, Nathan Jacques Warren III, you may email him at this link. I checked with the State Bar of California.  Warren was admitted to practice law in 2007, so apparently he has not been practicing law in California for many years.  You might drop him an email and let him know what you think of a lawyer who demands that someone retract a statement he didn't write.
You may contact Hernandez at this link.  Send him an email too and ask him why he is demanding that we retract a statement we did not write.  And ask him why he can't afford a more experienced attorney.
I noticed that both Hernandez and Warren graduated from the Whittier School of Law, which is ranked #150 amongst U.S. law schools, by an online source.  It is ranked almost last in the second tier of law schools by another online source.  The Whittier College School of law is also ranked almost last, at number 187, by another online source.  Lastly, the Whittier College School of Law is NOT included in the U.S. News top 100 Law School Rankings, which you may read at this link.  Harvard it's not, apparently.
To find out more about Hernandez, click here.