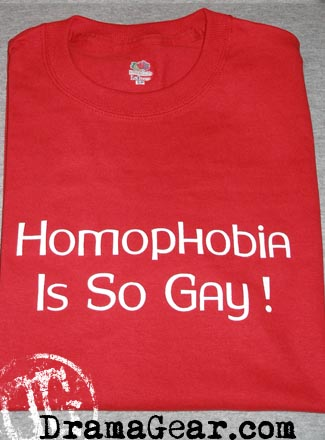 And, damn! So much money has been sunk into Proposition 8, the initiative to prevent our gay brothers and sisters from enjoying the right to marry legally. This was to be a jolt of regeneration for the California Republican Party – it had worked in the past, hadn't it? Legions of "conservative" "Christians," grossed out at having to share the privilege of marriage with a bunch of degenerates, would flock to the polls and while they were standing there, would throw in a vote for anyone who had an "R" next to their name, as that politician would self-evidently be on the same side in this crucial, life-or-death, cultural struggle.
But… and it figures.  2008 comes along, and hardly anybody is left in California who doesn't have a good friend who's gay.  And totally doesn't feel threatened by it.   So another rusty tool to retire from the GOP toolbox, how ever will they replace it?  The latest Field Poll says
that even before Attorney General Brown introduced his more-accurate summary of the initiative, it was still failing by 42% to 37%.  (thanks for the tip to my buddy Schwarzenegger Centrist Republican – the Liberal OC will find this out next week)
NOW, with the anodyne, meaningless descrpition "limit on marriage" replaced by "eliminates the right of same-sex couples to marry," the figures avalanche to 58% against, 30% for.  That's called history, spin-your-loss zone.  Americans don't want to vote to eliminate anybody's rights.  And yet, who can say that's not an honest description?
Other interesting tidbits, which you can make of what you wish:
"Evangelical Christians" favor the gay-bashing initiative 60% to 34%.
Protestants in general, 52% to 40%.
CATHOLICS OPPOSE it, 55%.
and those with no religion or no particular religion oppose it, 71%.
Oh, and the NO side just got a 10-grand donation from Brad Pitt, who makes some of us breeders WISH we were gay.
Bless me, Father, and forgive me for the schadenfreude I feel, for all the GOP money sunk into this hopeless hate-hole.  A week or two ago my buddy Sandy sent me this link to the amazing number of contributors toward this odious proposition, which has obviously become a sort of Holy Grail to the California GOP: [UPDATE: I didn't realize – this is contributions from one freaking day!]
Sandy, I don't know if you subscribe to this … I have been getting this for a couple of years, and have never seen anything like the quantity of donations Yes on Prop 8 is getting. Troubling … wonder what game plan they have in store? ElectionTrack.com Update

>
> : PROTECTMARRIAGE.COM – YES ON 8, A PROJECT OF CALIFORNIA RENEWAL
>
> – Dennis Newmeyer (Intel): $1,000
> – James Paris (J. Brian Paris): $1,000
> – John Sawyer (N/a): $1,000
> – John Lattin (Fisher & Phillips): $5,000
> – Harry Redenbaugh (Belron): $1,000
> – Donna Tyler (N/a): $1,000
> – Jeffrey C. Moffat (Captive Counsel Law Grp): $1,000
> – H. Rand Tolboe (H. Rand Tolboe, Dpm): $1,000
> – Chad W. Brown (Chad W. Brown): $2,000
> – Lars B. Black (Ladwp): $1,000
> – Robert L. Olson (Select Staffing): $1,000
> – Brooke Ashjian (Witbro, Inc.): $2,000
> – Byron L. Reintjes, Dds : $2,500
> – Carol L. Robins (N/a): $1,000
> – Debra M. Goddard (N/a): $1,250
> – Stacey Ord (N/a): $1,500
> – James D. Lamb (Taiyo Pacific Partners): $2,500
> – Patsy J. Miller (N/a): $2,500
> – Leslie L. Cook (Fusd): $2,000
> – Laurine E. Jones (N/a): $1,500
> – Joyce A. Jarrard (N/a): $1,000
> – Maeva K. Wadsworth (John Muir Health): $1,000
> – Allison F. Curtis (N/a): $1,000
> – Forrest B. Bodily (Forrest Bodily Home Improvements): $1,000
> – Jeanine Blatter (N/a): $2,000
> – Gwenn H. Webb (N/a): $10,000
> – Katherine K. Bence (Alhambra Usd): $3,000
> – C. Ray Carlson (C. Ray Carlson): $6,000
> – William F. Reynolds (William F. Reynolds): $4,000
> – Tom J. Peterson (Boeing): $1,000
> – Craig Christensen (Tetra Tech, Inc.): $1,000
> – Brent A. Kenney (Boeing): $1,000
> – James Nelson (Woodcrest Ins.): $1,000
> – Keith E. Loraine (Music Of Sundrie Natures): $5,000
> – Ralph P. Stewart : $1,000
> – Ruben Fonua (Delta Airlines, Inc.): $1,450
> – Frank A. Branson (Frank A. Branson, Inc.): $2,000
> – Melanie Gilbert (N/a): $1,000
> – Jon D. Hill (Aisen,reio,brown,raysman & Steiner): $2,000
> – Christopher L. Green (Cholestech): $4,000
> – E. Brent Martin (Walters Wholesale Elec.): $1,000
> – Colin Sturt (Davis Polle & Wardwell): $1,000
> – Charles W. Sutherland (N/a): $1,000
> – Barbara J. Davis (N/a): $1,000
> – R.e. Huisken (Rph Investments, Inc.): $5,000
> – Asset Protection & Insurance Services : $1,000
> – Gina L. Jankovich (N/a): $2,000
> – Valrae Atkinson (N/a): $1,000
> – T. Larry Eddington General Contractor : $1,000
> – Mark D. Randle (M.d. Randle): $1,500
> – Cathay Circuits, Inc. : $5,000
> – China Circuit Technology Corp.,north America : $5,000
> – Arn Kratzer (Signature Corp.): $3,000
> – Lynne D. Demartini (Emx Children & Family Serv.): $1,000
> – Robert E. Spellman (Henkels & Mc Coy, Inc.): $1,000
> – Amy E. Johnson (N/a): $25,500
> – Frank W. Cook (Walgreens): $1,000
> – Brian Steen-Larsen (Apartment & Land, Co.): $1,000
> – James Bermann (N/a): $1,000
> – Wm. Gregory Osborn (Osborn Capital Mgt.): $2,500
> – Russell K. Ryan (Mm & W, Llp): $2,100
> – Tiffany L. Nearon (N/a): $1,000
> – Brian Larson (Applied Industrial Tech.): $1,000
> – Mark A. Ward (Lockheed Martin Corp.): $1,500
> – Grant Layton (Layton Dental): $1,000
> – Rachel N. Keyser (N/a): $1,000
> – Arthur W. Tuverson (General Elec.): $5,000
> – Earl E. Damitz (N/a): $10,000
> – W. Richard Smoot (Too Fat Sandwiches): $1,000
> – Goldorado Animal Hospital : $2,500
> – Christa Storey (N/a): $1,000
> – Carlos Aranda (La Dept. Of Water & Power): $1,000
> – Clark Paulsen (Caltrans): $1,200
> – Lisa Willardson (N/a): $1,000
> – Bryant R. Gold (Advanced Bionics): $5,600
> – Kay M. Little (Lakeside Usd): $1,000
> – Scott Willardson (Symetra Financial): $1,000
> – Gregory B. Konold (Schmidt Fire Protection): $1,000
> – Rebecca A. Thompson (Mira Costa Col.): $1,000
> – Russell F. Dix (Consolidated Disposal Serv.): $2,000
> – Donal R. Eslick (N/a): $1,000
> – Carolyn S. Haws (N/a): $1,000
> – Carolyn S. Haws (N/a): $1,000
> – Bobbie Wheeler (N/a): $1,000
> – James P. Little (The Lenders Grp.): $1,000
> – Christine O. Formica (N/a): $1,000
> – Bruce C. Jones (Animal Med. Center): $1,000
> – Karl N. Haws (Mundell,odlum & Haws, Llp): $5,000
> – Haley N. Guerrero (N/a): $1,000
> – Brett W. Perkins (Kaiser Permanente): $1,500
> – James E. Elkins (N/a): $1,000
> – W. Ronald Tibbitts (N/a): $1,000
> – Curtis B. Chandler (Allstate): $10,000
> – Jay D. Call (Dept. Of Homeland Security): $1,000
> – Walter L. Robinson (Cpe): $2,500
> – John D. Evans (Alvord Usd): $1,000
> – Lawrence R. Taylor (Gallina, Llp): $2,500
> – Jennifer C. Wenz (Chw Medical Foundation): $2,500
> – Ray J. Perry (Union Pacific Railroad): $1,000
> – Donna M. Huber (N/a): $1,000
> – Mike Daley (Lso, Inc.): $5,000
> – Sandy Bertha (Healthy Island): $3,000
> – Daniel Guiterrez (Harris Ranch): $1,000
> – Jamie Davenport (Official Pest Prevention): $1,000
> – Rose Adams (Self – Rose Adams): $5,000
> – Gary Underwood (San Bernardino City Usd): $1,000
> – Ryan Hathaway (Corona/norco Usd): $1,000
> – Jill Heffner (N/a): $5,000
> – Committee To Elect Ross Jones : $1,000
> – Scott Christensen (Scandia): $1,000
> – Nancy R. Andrews (N/a): $2,000
> – Antioch Cnvalescent Hospital : $5,000
> – Lone Tree Convalescent Hospital : $5,000
> – Samantha Sheppard (N/a): $2,500
> – Paul A. Stahlman (N/a): $12,000
> – John S. Dorius (Triebsch & Frampton): $2,000
> – Dawn W. Murchison (N/a): $1,800
> – Christopher J. Robinson (U.s. Navy): $3,000
> – Carol K. Dulany (Bomusd): $1,000
> – Alan Rast (News Corp.): $1,000
> – Stacey Paxman (N/a): $1,000
> – Kathy L. Harding (N/a): $1,000
> – Keith E. Hubbs (N/a): $2,500
> – Christian E. Foulger (Homefed Corp.): $1,000
> – Adam M. Wooten (Elanex, Inc.): $1,000
> – Gregory A. Needham (Boeing): $1,000
> – Justin K. Murray (Angen): $1,000
> – Kevin H. Pratt (Cornerturn, Llc): $3,000
> – The Law Offices Of Bonnie J. Knapp : $2,500
> – George M. Knapp (The Estate Plan): $2,500
> – James A. Snow, D.d.s. : $1,000
> – Jeffrey Logan (Silvertip Capital): $1,000
> – Keith R. Judd (N/a): $2,000
> – Greg Scott (Brown, Fink, Booyce & Astle, Llp): $1,000
> – Amy C. Hulbert (Amy Hulbert, Msccc-slp): $1,000
> – Jonette D. Wills (N/a): $1,000
> – Smile Quest Dental, Charles Smurthwaite D.d.s. : $1,000
> – Law Office Of Susan J. Ralston : $1,000
> – Mark A. Saunders (Deluxe Laboratories, Inc.): $1,000
> – Cecilie B. King (Leon P. King, Cpa): $1,500
> – Catherine Bearry (Eagle Electric): $5,000
> – Pamela G. Surganovich (N/a): $1,000
> – Cecil E. Wilder (N/a): $1,000
> – Mikal C. Hunsaker (Intel): $1,000
> – Kristin P. Sterri (N/a): $1,000
> – Gerald E. Ranger (N/a): $1,000
> – Lena Harmon (Woods Pest Control, Inc.): $1,000
> – Mark Stokes (Stokes Chiropractic Office Inc): $1,000
> – Annette H. Jensen (N/a): $1,500
> – Gary E. Condie (Condie & Wood, Cpas): $1,000
> – Joseph E. Rawlinson (Joseph E. Rawlinson Law Corp.): $1,000
> – Gilbert L. Torgeson (N/a): $1,000
> – Paul D. Donaldson (N/a): $1,000
> – Kristin L. Richey (N/a): $1,000
> – Danya J. Smart (N/a): $1,000
> – Buck Mckeon For Congress : $5,000
> – Richard Rogers (Le Grand Union H.s. Dist.): $1,000
> – Richard N. Warne (City Of Livingston): $1,000
> – Susan L. Overton (Weaver Union School Dist.): $1,000
> – Peter Jeppson (N/a): $2,000
> – Matthew K. Hawkins (Mc Cormick & Barstow Partnership): $2,000
> – Adam W. Hoover (Hoover Financial Consulting, Inc.): $1,000
> – Beverly Urquhart (N/a): $1,000
> – John D. Hagen (N/a): $1,000
> – P M Truck Repair, Inc. : $1,000
> – Norman E. Parker (Nationwide Ins. Co.): $1,000
> – Daniel Du Brray (Los Rios Comm. Coll.): $1,000
> – Blaine Ray Workshops : $5,000
> – Radiation Oncology Services : $1,000
> – Above The Gate Dentistry, Jeffrey L. Davidson, Dds., Inc. : $5,000
> – William S. Tryhall (Kaiser Permanente): $1,000
> – Broadwater For Council : $1,000
> – Michael J. Robinson (Talbert Medical Grp.): $1,000
> – Ethan E. Fisher (Deloitte Tax, Llp): $1,000
> – Richard Bramwell (Psr): $1,000
> – Charlene Thomson (The Walton Co.): $2,000
> – Laura Vaden (South Pasadena Usd): $1,000
> – Jonathan X. Koberstein (N/a): $1,000
> – Dee V. Jacobs (N/a): $1,000
> – Paul Northcutt (Northcutt Properties, Inc.): $1,500
> – Edward D. Hoke Company, Inc. : $4,000
> – Dirk O. Jergensen (Omnicare): $5,000
> – David Reynolds (Ucla): $1,000
> – Nathanael T. Wyne (Wells Fargo): $1,000
> – Victor C. Thompson (La Cnty Office Of Education): $1,000
> – Thomas W. Sawyer (Idaho Technology): $1,500
> – Richard Mcintire (N/a): $13,500
> – Ronald D. Nunnally (N/a): $5,000
> – Sharon Rulon (Self – Rulon D. Beesley, M.d.): $2,500
> – Laurel L. Phillips (N/a): $1,000
> – Richard G. Ross (Ross Roofing): $2,500
> – Grace G. Chubb (N/a): $2,500
> – Merliee P. Rieta (Dr. Nelson): $1,000
> – Wesley C. Hilton (Dominion Insurance): $2,500
> – Nancy W. Hartelt (N/a): $3,000
> – Walnut Creek News Service : $2,000
> – Bradley J. Kortsen (Incotec): $1,000
> – Ross E. Stratford (Diablo View Cleaning): $1,500
> – Rodney D. Moore (Cooks Collision): $1,000
> – Darin B. Iverson (Iverson Orthodontics): $1,000
> – Janice A. Wright (N/a): $1,000
> – Jared Forman (Gfbb Benefits): $1,000
> – Raoul P. Sanders (Landscape Development): $1,000
> – Lois R. Bullard (N/a): $10,000
> – Colleen D. Watkins (N/a): $5,000
> – Jeffrey Cornwell (Cornwell & Nathan, Llp): $2,000
> – John T. Holmes (John Holmes Attorney At Law): $1,000
> – John D. Christiansen (N/a): $1,000
> – Jerry L. Shanklin (N/a): $1,000
> – Brian W. Rhodes (Andrews & Rhodes, Llp): $1,000
> – Janice R. Lindow (Jafre, Inc.): $1,000
> – Monterey Sculpture Center : $2,500
> – Larry Cleveland (Larry Cleveland, Cpa): $3,000
> – Linda F. Garrett (N/a): $2,500
> – Willard G. Sundberg (Itt Industries): $1,000
> – Stacey K. Lythgoe (N/a): $1,000
> – Robert M. Tanner (Office Of General Counsel, Lds Church): $1,000
> – Charles C. Stoddard (N/a): $4,000
> – Karen Bryson (N/a): $1,000
> – Paper Boys, Inc. : $1,000
> – Colby D. Eller (Valley Oaks Ins. Agency, Inc.): $5,000
> – Steven R. Townsend (Wachovia Securities, Llc): $5,000
> – Mary E. Dam (N/a): $2,500
> – Lang Construction Company, Inc. : $1,000
> – Sandefur Schmidt (Self – Sandefur Schmidt): $1,000
> – Milo F. Ott (Mid-america Overs.): $1,000
> – Taressa A. Earl (N/a): $2,500
> – Donald L. Locke (Tombleson, Inc.): $2,500
> – Baldur H. Schindler (Bedcon Elec. Supply): $1,000
> – David C. Lauritzen (U.s. Navy): $1,000
> – Autumn K. Swensen (N/a): $1,000
> – Angela S. Jensen (N/a): $1,000
> – Lois A. Anderson (Uhs): $1,100
> – Amanda E. Beckstead (N/a): $3,000
> – Janice Lima (N/a): $1,000
> – Todd P. Clyde (Digirad Corp.): $1,000
> – Coleen Pimentel (N/a): $1,500
> – David C. Hoopes (N/a): $1,000
> – Nancy Dickson (Energi Pension Systems, Inc.): $1,000
> – Timothy E. Bean (Ss8 Networks): $1,000
> – Debra A. Nemrow (N/a): $1,000
> – Craig L. Christianson (Navair): $1,000
> – C. Michael Zundel (A.m. Castle & Co.): $3,000
> – Charles V. Finell (N/a): $1,000
> – Donald Weijland (Paper Recycling & Shredding Spec., Inc.): $2,500
> – Ruth Vrajich (Paradise Valley Care): $1,000
> – Toni P. Hulme (N/a): $2,000
> – Kenneth S. Stewart (Southern Calif. Edison): $1,000
> – Scott M. Newey (N/a): $1,000
> – Susan B. Jones (Susan B. Jones, L.c.s.w.): $1,000
> – Judith A. Thomas (Marian Medical Center): $2,500
> – Richard W. Kiholm (Richard W. Kiholm, Dds): $2,000
> – Annette S. Domm (Golden Gate Binder Prod.): $1,000
> – Harold F. Young (Brecek & Young Adv., Inc.): $2,500
> – Lavina Hahn (N/a): $1,000
> – Gary W. Loftin (Kings): $1,000
> – Roxanna Brassfield (Sheraton Hotel): $1,000
> – Pam The Thb Family Limited Partnership : $1,000
> – Monica L. Drennan (N/a): $1,000
> – Blair Bryson (Magnolia Healthcare Mngt.): $2,000
> – David Zuniga (Fibercui General Const., Inc.): $25,000
> – Tim Taylor (Franchise Tax Board): $1,000
> – Elias Mancilla (Valley Recycling Center): $6,800
> – Derek Lisk (City Of Fountain Valley): $1,000
> – Duane J. Rogers (Miles Chemical Distribution): $1,000
> – Carey D. Perkins (N/a): $1,000
> – April D. Marsh (N/a): $1,000
> – James D. Mc Manis (Mc Manis & Assoc., Inc.): $3,000
> – John C. Carruth (Lockheed Martin): $1,500
> – Garn F. Nelson (Wightman Engineering Services): $2,000
> – Rand Ollerton (Rand Ollerton, Dds): $1,000
> – Henry R. Lindsay (N/a): $5,000
> – Alisa Barlow (Barlow Williams Realty): $1,000
> – Leonce M. Arceneaux, D.d.s., Inc. : $1,000
> – Bryan Dunn (Bryan L. Dunn, D.d.s., Inc.): $1,000
> – Michael B. Foutz (Pehl, Foutz, Foutz & Teegarden, Cpas): $1,000
> – Debra R. Foutz (Pehl, Foutz, Foutz & Teegarden, Cpas): $1,000
> – Mary Tanner (N/a): $1,000
> – Hemet Family Chiropractic : $1,000
> – Robert Sorenson (Inland Eye Specialists): $1,000
> – Wayne Minor (Sterling Bmw/hemet Land Mngt., Inc.): $2,285
> – Merrill J. Brinton (Merick Pharmacy Corp.): $1,000
> – Rtj Enterprisis : $1,000
> – Jessie F. Minor (N/a): $1,000
> – Craig A. Neville (Cal-pacific Farm Mngt., Lp): $5,000
> – Sunstone Partners, Llc : $5,000
> – Jeanne A. Wright (Lsi Corp.): $3,500
> – Gary Pratt (Worley-parsons): $1,500
> – J. Robert Jibson (Calif. Dept. Of Justice): $1,000
> – Richard S. Kopf (Fremont Group Mngt., L.p.): $12,500
> – Doreen S. Kopf (N/a): $12,500
> – Arthur D. Hunter (Intel): $1,500
> – Ronald Weist (Hp): $1,000
> – Claudia P. Quist (N/a): $5,000
> – Douglas B. Quist (Nvidia): $5,000
> – Dale E. Braithwaite (Dale E. Braithwaite, Md., Inc.): $1,000
> – Michael Evans (Kofax): $1,500
> – Donald C. Anthony (United Launch Alliance): $3,000
> – Young S. Hong (Strategic Property Assoc.): $5,000
> – Donald Murray (N/a): $2,000
> – Larry W. Loveridge (R. Larry W. Loveridge): $1,000
> – Jeffrey R. Fausett (Aquatech Corp.): $2,000
> – Richard K. Hunter (Chalet Chasseur): $1,000
> – Deniece Westover (N/a): $1,000
> – Amy L. Hammon (Kaiser Permanente): $1,000
> – Heilala T. Finau (King A Construction): $1,000
>
>
> : NO ON 8, EQUALITY FOR ALL
>
> – Paul Albert (None): $30,000
> – David Black (None): $2,500
> – Ruth Tucker (None): $10,000
> – Donnie Diltz (Coldwell Banker): $5,000
> – Tamzen White (None): $5,000
> – Thomas Perrault (Glu Mobile): $5,000
> – Deanna Dickman (Same Name): $2,500
> – Diana Whaler (Same Name): $2,500
> – Sonni Zambino (Dentistale, Inc.): $2,500
> – Maryann Simpson (Rbc Weath Management): $2,000
> – Linda Netsca (Align Consulting): $2,000
> – Mark Reisbaum (Jenison Community Endowment Fund): $2,000
> – Nancy Baker (Fielding Graduate University): $1,500
> – Iris F. Harrell (Same Name): $1,000
> – Cathy Hauer (Same Name): $1,000
> – Marie Benedetto (None): $1,000
> – Edward Reynolds (Same Name): $10,000
> – Janine Guillot (Barclays Global Investors): $15,000
> – Jeff Lewy (None): $15,000
> – Leonie A. Walker (Same Name): $25,000
> – Jennifer Rainin (Rainin Group): $50,000
> – Joseph Sarret (Cedexis): $10,000
> – Susan Mchan (Opes Advisors, Inc): $5,000
> – Patricia Cain (Santa Clara University): $1,000
> – Sandra Hernandez (The San Francisco Foundation): $1,000
> – Susan G. Norby (None): $1,000
> – Terry Winogred (Stanford University): $5,000
> – Los Angeles Gay & Lesbian Services Center : $8,670
> – Christopher Reid (Air Service Corporation): $1,000
> – Michael Wright (Prudential Georgia Realty): $1,000
>