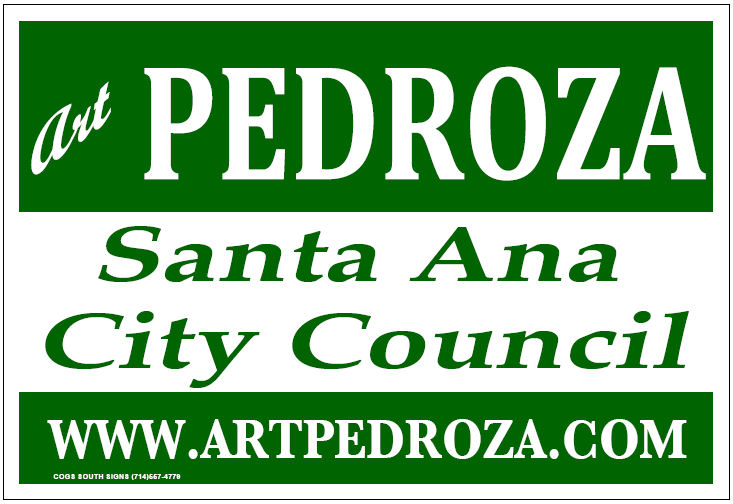 My campaign for Ward 3 on the Santa Ana City Council is heating up! I was endorsed this week by the Libertarian Party of Orange County (thank you!).  There are 19,000 independent voters in Santa Ana, so that means a lot to our campaign.
We also have a major fundraiser coming up on September 20, at Bob Adam's loft over at the Santiago Lofts, at 671 N. Poinsettia, starting at 6 p.m.  We will be accepting contributions of $45 per person or $75 per couple, or you can join the "Club $99."  We'll have delicious food served by our friends at La Chiquita Restaurant and plenty of beverages.  The flier for this event appears below.  Please invite your friends!  You may RSVP to Mike Tardif at (714) 547-7135 or by email.
And if you an help with precinct walking your area, come by our campaign headquarters tomorrow, Saturday, between 9 am and 11 am to pick up walk pieces.  We will also have materials ready on Sunday, between the same hours.  We also have campaign signs ready for your lawn.  The campaign address is 2309 N. Spurgeon St., in the Park Santiago neighborhood of Santa Ana.
With violence flaring up this week all over town, it is clear that business as usual isn't cutting it.  I believe we CAN work together for a better Santa Ana – and I will start by fighting to open up our local government to the people that live here.  You can read more about my positions on the issues at my campaign website.  And please call me at (714) 606-7622, if you have any questions or want to get involved.