Andrew Davey, over at the Liberal OC, has been doing a great job of keeping track of the developing Recall Campaign against Dana Point Councilwoman Diane Harkey. He tells me that Red County/OC Blog editor Matt Cunningham recently deleted an ENTIRE THREAD about the Harkey recall. That figures.
If there is one thing the Reeps at Red County do well, it is covering up for their OC GOP machine buddies.
As it turns out, my old friend Jim Lacy, who is in fact a very conservative Republican, is leading the charge against Harkey. So there must be more to the story. And of course there is.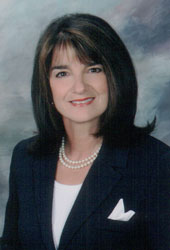 Here is what Davey has to say about Lacy's involvement in the recall effort:
He actually served with her on the city council from 2005 to 2006, and he has had a front-row seat to Harkey