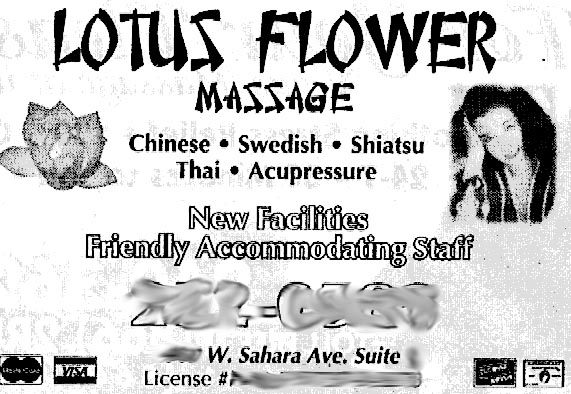 In the past week two moratoriums were proposed in Santa Ana. One of them banned new massage parlors. It passed. The other proposed to limit liquor licenses in the city's poorest neighborhoods. It did not make it out of the City's Public Safety Committee.
I ask you – which contributes to more crime and violence in Santa Ana – massages with questionable endings, or an overabundance of liquor?
Let me put this another way – a gangbanger has a loaded gun. Is he more dangerous after drinking 4 beers or after getting a massage from a woman of ill repute? If anything the latter ought to leave him tired and perhaps a bit spent. Whereas the former just might trigger his temper – and leave a bloody wake.
We have 382 liquor licenses in Santa Ana. You could open a new massage parlor every day for the rest of the year and still not come close to that number. We have more liquor licenses than we do acres of park land. We have 381 more liquor licenses than we do libraries. There is something damn wrong about that.
Is alcohol linked to violence? A new study by the Prevention Research Center in Berkeley, CA, found that "the presence of stores that sell alcohol magnify violence problems in all neighborhoods where they're concentrated."
What has the Santa Ana City Council and its Mayor, Miguel Pulido, done about this problem in recent times? Research shows that there has been a sharp increase in liquor store permits granted within Santa Ana over the past few years. From 2001 to 2005 we allowed an average of 136 new liquor licenses per year, versus 90 per year during 1973 to 1990. Indeed, the number of licenses permitted has done nothing but climb since Pulido became our Mayor.
As one might expect, alcohol-related arrests are concentrated in areas where there are an overabundance of liquor stores.
Latino Health Access, a non-profit organization, is recommending that the City of Santa Ana not grant any further permits for liquor licenses in the low-income, highly Latino areas of the city. They also feel that the City should work with the State of California to put a moratorium on the siting of "off-site sales" liquor stores in the city, following suit with our neighbors of Costa Mesa, Fullerton and Stanton.
So what do the Council Members have to say? As we reported earlier this week, Councilman David Benavides, who is on the Public Safety Committee, told the Times that he "questioned whether a moratorium was nesessary." He later was interviewed by a Telemundo news reporter and he said he was now leaning towards supporting the moratorium. Well, at least he got it right the second time around.
Councilmember Sal Tinajero also serves on the Public Safety Committee. Unlike Benavides, Tinajero warmed to the moratorium idea right away. As did Councilwoman Michele Martinez, who does not serve on that committee.
But Councilwoman Claudia Alvarez had a different reaction. She too serves on the Public Safety Committee, where she purportedly said that she did not like the idea because it made it seem like the police aren't doing their job. She could not be more wrong. Most of the new liquor licenses issued over the last few years have been opposed by our police. But approved by our Planning Commission and our City Council. What is up with that?
The irony is that less liquor licenses would mean that the local police would have more time to focus on other matters – like community policing. Alvarez is simply wrong – but I don't know that she will be able to swallow her pride and admit it.
So what other impacts do these liquor stores have on our people? For one thing, most incidents of violence are increased by the use of alcohol, including child and sexual abuse. Most cases of spousal abuse also involve liquor. And there are of course DUI's – which kill thousands of people in our country every year.
I would venture to guess that questionable massage parlors do not impact nearly as many people as the current Tsunami of cerveza in our city does. But our City Council acted quickly to stop the massage parlors – and they have yet to even consider the liquor license moratorium.
Fortunately, my sources indicate that the City Council just might pass the liquor license moratorium, but Alvarez may continue to be an impediment to progress. Hopefully our newer council members will be able to either change her mind or simply leave her in the minority and pass the measure anyway.
I encourage my readers to contact their council member and our Mayor and ask them to please support the proposed liquor license moratorium. This will make a far bigger difference than the ban on massage parlors – guaranteed.