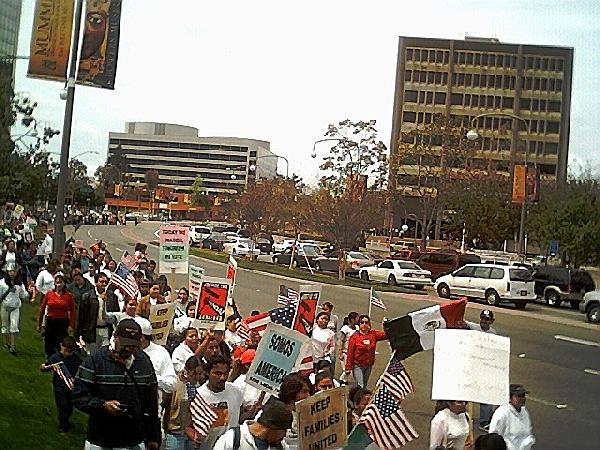 I have heard from several readers that the Orange County Supervisors discussed moving out of Santa Ana at their last board meeting.
Here is one of the comments: At the Board of Supervisors meeting on Tuesday, after the Supervisorial election discussion and further into the agenda, was a proposed contract to hire a consultant to identify possible uses for 100 acres the county received at the El Toro Base. The Board discussion was most interesting. The most newsworthy point I think was John Moorlach proposing the study take a look at moving some or all of the County Seat government offices to that location. His idea got some support in concept from other Board members and they ordered the scope of work for the consultant re-worked to include taking a look at that possible use. Thus, the possibility of moving some or many county government offices out of Santa Ana is on the table.
This would be akin to pulling our troops out of Baghdad. It is apparent that our Supervisors want to cut and run and flee Santa Ana. This will have a negative domino affect on our entire city.
The question of course is why would the Supervisors do this? Well, they are all Republicans – and up until now the 1st District was the only one that swung Democrat. But Lou Correa ditched us and now the entire Board will be Republican. There will be no one there to fight this plan – unless Janet Nguyen decides to do so.
I believe that Moorlach and Pat Bates are looking to do this so they can get friendly with the contractors who would be demolishing the old buildings and the developers who would end up building the new ones. These businesses would become major donors to all of the Supervisors.
I also believe that most of our Supervisors have no great love for the people of Santa Ana. Moving would allow them to escape and not have to deal with Latinos at all.
Moving to Irvine would also allow the OC GOP to build a new base to go after the Democrats on the Irvine City Council. But the move would screw Santa Ana.
I don't see how we are going to stop the Supervisors from doing this. I wonder if Correa saw this coming and retreated so as to not get dragged down in this disaster?