.
.
.
Once again it's time for the Rebel Voter's Guide – my recommendations for fellow Democrats and progressives who like good open honest government and fiscal responsibility, and are also aware that MANY OC Democratic electeds and candidates suck worse than their opponents.  I'm only gonna make recommendations for towns I'm really familiar with (unlike past guides we've had on this blog) and we welcome input from readers in other towns.  Or hell, anyone that disagrees with any of this.  Here goes…
STATE OF CALIFORNIA
Governor – I'm sorry but I'm voting John Cox.  I don't really want him to beat Gavin, but I am disgusted by our choices here, and want Gavin to win by a small enough margin that he's discouraged from trying for Senator or President.
Lieutenant Governor – Eleni Kounalakis.  Her opponent is a mediocre DINO.
All Dems (against Reeps) for a while:  Padilla for SOS.  Yee for Controller.  Ma for Treasurer.  Becerra for AG (though I preferred Dave Jones.)  Lara for Insurance Commissioner.  Schaefer for Equalizer.
For our next US Senator?  KEVIN DE LEON!  NO brainer.
US CONGRESS.
We can't afford to lose a single Democrat in this age of Trump, but still can we shake Lou Correa's cage a little?
CA 39 – Gil Cisneros!
CA 45 – KATIE PORTER!!!
CA 46 – I'm voting this, what, Lambert fellow, against the supposed Democrat who endorsed Rackauckas, Barnes, and Mitch Caldwell, and will just keep winning anyway as long as he wants to.  >-(
CA 47 – Alan Lowenthal!
CA 48 – HARLEY ROUDA!!! (the extra excitement not so much for Harley himself as dumping Dana and all the craziness and racism he represents on the Orange Coast.)
CA 49 – Mike Levin!  (Didn't like him at first but I sure like him beating Diane Harkey!)
STATE SENATE.
SD 34 – Sucks to have to choose between Janet Nguyen and Tom Umberg.  And I DON'T have to.  A pox on 'em both!
SD 36 – MUCH easier – Marggie Castellano is great!
ASSEMBLY.  Mostly Democrats but I can NOT vote for Tom Daly.  Nope.
AD 55 – that Fritchle dude who irritates me.
AD 65 – our good friend Sharon Quirk-Silva!
AD 68 – Michelle Duman
AD 72 – the GREAT JOSH LOWENTHAL who could maybe even win! 
AD 73 – Scott Rhinehart!
AD 74 – Cottie Petrie-Norris, who is also doing good in polls!
JUDICIAL
None of these candidates are opposed! The only one I recognize, who is definitely worth our little square of ink, is Judge Thomas Goethals, the bane of T-Rack.  I'm also told that if you're gonna just randomly click yes on all of them, at LEAST say no to anti-gay Carol Corrigan!
Since the above, Greg wrote an excellent and well-received piece encouraging us to vote yes on all of them.  ESPECIALLY Goethals.
Schools – Superintendent – TONY THURMOND!
(At this point you'll have to briefly skip forward to your own city / district)
County Supervisor district 4 (the only one that gets to vote) –
Tim Shaw.
Sorry, just too much Chaffee badness to ignore.  BUT … if Spitzer gets elected DA, we DO have a great Democratic Supervisor candidate to fight for in a few months – Andy Thorburn!
District Attorney – Todd Spitzer!
Sheriff – Duke Nguyen!
Let's get some JUSTICE up in this County!
PROPOSITIONS –
YES on all except for 3, 5, 6, and 11.
(See comments below.)
Anaheim, my new hometown
Good School Board Candidates:
AUHSD – Al Jabbar
AESD – Ryan Ruelas, Mark Lopez, JUAN GABRIEL ALVAREZ!
AUHSD – Annmarie Randel Trejo
MAYOR – CYNTHIA WARD.  OR Ashleigh Aitken.  (We MUST defeat Harry Sidhu and Lorri Galloway!)
Council District 2 – JAMES VANDERBILT.  Or Duane Roberts. (We MUST defeat Jordan Brandman!)
Council District 3 – JOSE MORENO.  Robert Nelson's a good guy if you're too conservative for Jose.  We MUST defeat Disney Democrat Mitch Caldwell!)
Council District 6 – PATTY GABY.
NO ON Crony-capitalist Measures J and K!  YES ON L!!!!!
Huntington Beach, my old hometown
(with a lil input from John Earl & Gina Clayton Tarvin)
Most important – Rouda for Congress, and Josh Lowenthal or Cottie Petrie-Norris for Assembly.
City Council – Lathus, Kalmick, Carr. 

(Sorry, my old friend Peterson has slipped too far off the reservation into Cuckoo-Dana-Land.)

Ocean View School District – Briscoe, Souders, Singer.  (Keep Gracey OFF!)

HB City School District – Paul Morrow, Diana Marks

Westminster School District – Virginia Torres, Jeremy Khalaf

HB High School Union District – my old friend Diana Lee Carey!  And "young Salgado."
Costa Mesa
(with a lil input from Greg Ridge and The Pot Stirrer)
Harley Rouda for Congress!

KELLY ROWE for OC Water District

, against Shawn DeWane!

ANNA VRSKA for Mesa Water

, also against Shawn DeWane!

Katrina Foley, Andrea Marr, Manny Chavez, Arlis Reynolds

!
YES on Measure H 
Newport-Mesa School District:  2 – Murphy. 4 – Neither.  5 – Barto.  7 – Anderson.
Santa Ana
(with a lil input from Ivan Enriquez and Tina Alcaraz-Andres)
Mayor – Sal Tinajero!

Council Ward 2 – Paul Gonzales!

Council Ward 4 – Roman Reyna!

Council Ward 6 – Nelida Mendoza!

SA Unified School District – Valerie Amezcua and John Palacio.

No on X, Yes on Y, Yes on AA
Irvine
(with a lil input from Mike Fox)
Council – the endorsed Democrats are great – Farrah Khan and Lauren Johnson-Norris
Kelly Rowe for OCWD (where applicable)

I'm sorry, your Mayor candidates ALL SUCK.  And that seems to be about all she wrote.
Other OC candidates / measures who stand out: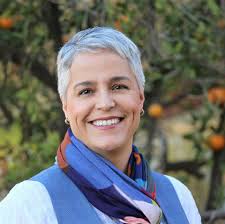 Beatriz Valencia for Orange Council! (above)
Linda Zamora for OC Water District against Dina Nguyen, in Garden Grove and Westminster!
Our own Greg Diamond for MWDOC against Brett Barbre, in the Brea area!