.
.
.
John Earl of Surf City Voice writes in: 
URGENT: RESPOND TO THE OCWD BOD'S POSEIDON FIASCO OF LAST WEDNESDAY. HERE IS HOW:
If you were outraged by the fiasco that occurred at the last OCWD board meeting (please, don't rely on the OC Register's account of the meeting, it is sanitized pablum), where about 90 percent of the speakers opposed Poseidon but the board majority didn't care (in HB's case, that would be Cathy Green), there is another meeting of the Joint MWDOC/OCWD Planning Committee scheduled for this coming Wednesday, July 25, 2018 at 8:30 a.m. in room 101 at OCWD headquarters on Ward and Ellis in Fountain Valley. Cathy Green and other OCWD and MWDOC board members will be there and you can make public comments both at the start of the meeting (as at city council) during each agenda item presentation as well.
This is a great opportunity for HB residents to talk to their representative on the OCWD BOD, Cathy Green, face to face about your concerns.
Usually, Green ignores the concerns of her constituents or deflects them incredulously. Note, at virtually every meeting of the full board where Poseidon is on the table, Green absolutely ignores absolutely every criticism of the project and gives her standard speech: "We tried to buy water from the MET in past years but they wouldn't let us and that's why the basin is only 43% (or lower depending on the date) full."
Please note: that is a BIG LIE!
In fact, as I have written about previously on Surf City Voice, the OCWD BOD has mismanaged the basin by allowing it to be sucked down to risky levels during a major drought and because it did NOT buy the water needed to refill the basin to safe levels because it would rather make money selling water than exercising sound management by minor conservation and/or filling the basin in wet years with imported water so that we have plenty of water in dry years. Green doesn't want to raise the Replenishment Assessment (fee for the amount of basin refill from imported water) by even a small amount, but she and the other Poseidon cheerleaders on the board are VERY willing to pass the Poseidon project would raise the replenishment rate by hundreds of dollars more per month.
UPDATE:  Video of Wed. morning meeting!
Five Years Ago Today: Poseidon's Day of Infamy
John wrote a good piece last week that we didn't cross-post, but today seems like the perfect day to link to it – since it's July 24, EXACTLY FIVE YEARS after what John locates as the date of OCWD's Big Lie, or Day of Infamy:  when they agreed to a "confidentiality agreement" with the east-coast hedge fund.  Here's a little bit, and then click to read the rest…
We will never know exactly when some members of the Orange County Water District Board of Directors (OCWD BOD) decided to put the interests of Poseidon Resources over the interests of the District's 2.5 million ratepayers, but July 24, 2013, might be remembered in OCWD history as a day of infamy.
That's when OCWD officially became a partner with Poseidon by dusting off and amending a nearly forgotten 2010 confidentiality agreement signed with the company three years before.
That agreement allowed for the exchange of private financial information that could lead to a water purchase agreement requiring OCWD to buy 56,000 AF of Poseidon's expensive desalinated water per year for 30 – 50 years regardless of need, which to this day hasn't been demonstrated officially or otherwise by OCWD or Poseidon.
The resolution, which passed 8 – 0 (two directors absent) continued to  protect the company's supposed trade secrets … read more here
Elections Have Consequences:
VOTE FOR WATER BOARD THIS FALL!!!
VERN HERE.  With over a hundred public commenters last week, 90% of them opposing this deal, and the OCWD blissfully continuing what they were intending all along, we start to wonder, do we have any influence over them at all?  Six of the members are just stubbornly ignorant and/or paid off.  Well, while we continue to go down to Fountain Valley to speak truth to power, there is one other recourse we have – FOUR OF THE SIX DEAD-ENDERS ARE UP FOR RE-ELECTION THIS FALL!  (And another one of them could theoretically be replaced by the Santa Ana Council if that body grew a spine and integrity.)
The eccentrically populated ten-member board consists of seven members elected by their individual "divisions" in the county, as well as three representatives of larger cities – Santa Ana, Anaheim and Fullerton – chosen by their city councils, and usually councilmembers.  The seven popularly elected members have four-year terms, four of those will face voters this fall, and those four have all voted in favor of the Poseidon boondoggle every step of the way.  We need to find good candidates to replace them, ASAP – and ONLY ONE per division!  Those are: 
Steve Sheldon (above left) Division 5 (most of Newport Beach and parts of Irvine) – someone who actually did paid consulting for Poseidon for years, and yet is still allowed to vote on their project;
Shawn Dewane, Division 7 (Costa Mesa, and parts of Irvine, Newport, Tustin and Fountain Valley – he also runs lobbying group Cal Desal AND the Mesa Water Board, which most people think is WAY too much power on this one issue; 
Denis Bilodeau, current Board president and endless Poseidon booster, who – I'll say it now – admitted to several of us off the record that Poseidon is "unaffordable" and "doesn't pencil out" and then got mad at us for discreetly alluding to that, and does NOT vote according to his better knowledge – Division 2 (Orange, Villa Park, and parts of Tustin);
and Dina Nguyen of Division 1 (Garden Grove, Westminster and Stanton) – the Board's slight, female, Asian Clarence Thomas, who opened her mouth last week for the first time anyone can remember, in praise of her generous funders.
Meanwhile, if the Santa Ana Council started to notice or care how much the billion dollar desal plant would add to their generally low-income population's water bills – unnecessarily! – maybe they'd take a little pity and replace Poseidon-besotted Vince Sarmiento (right) with a better representative.  Probably a long shot with the corrupt council they have right now, in which Vince is actually, believe it or not, a member of the LESS corrupt clique.
The one ABSTENTION last week was from my Anaheim friend James Vanderbilt.  I still don't understand why it was so hard for him to vote NO, and make us all proud.  He told me he "got there late and missed all the public comments."  That's not much of an excuse, he knows all the arguments against the boondoggle, and he gets his advice from Anaheim STAFF who also oppose it as something "Anaheim doesn't need."  If James gets beat by Jordan Brandman and Anaheim gets taken over again by a kleptocratic council majority, they'll stick Poseidon lover Brandman right back on the board, and we'll be that much further back in our struggle.  But James is not inspiring us right now.  Duane Roberts would not have abstained.
The good news is we still have Poseidon opponents Phil Anthony, Roger Yoh, and Fullerton's Bruce Whitaker for at least another two years.
*************
Meanwhile, Ryan alerts me that Poseidon is claiming in their propaganda that they are supported by "every state elected official in OC."  I know that Assemblywoman Sharon Quirk-Silva opposes the project, now I'm gonna have to go bug her to make a statement.  And then I have to go talk to Senator Moorlach, who I'm pretty sure hasn't thought seriously about the matter in years.  Our work here is never done…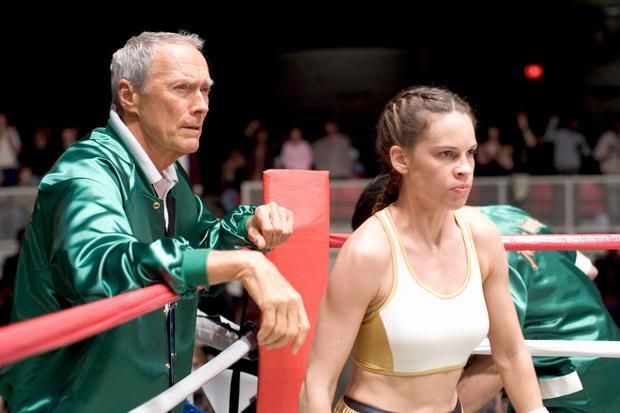 Just SOME of our Previous Coverage of Poseidon: