.
.
.
by Cody Petterson (former campaign manager for Doug Applegate for Congress CA-49)
re-printed with permission from his blog where it was simply entitled "Square Deal."
Square Deal
It's with some regret that I write these words. I had hoped that an ecosystem of responsible Democratic Party officials, competing candidates, journalists, and community leaders would bear the responsibility of doing their due diligence on Democratic Candidate Michael Levin. Time is short, however, and it looks as though that duty falls to me. I believe that Mike, his character, and his campaign bear the lion's share of the responsibility for the demoralizing toxicity that currently plagues the 49th. I believe that his brand of politics has no place in a revitalized, community-rooted Democratic Party, and that exposing it is essential to preventing it from thriving in the future.
I pulled my punches in the post I wrote last year, out of a misplaced sense of decorum, and he repaid me with further deceit. Taking a page from Trump's book, Mike repeatedly referred to my post as "fake news," and added a page to his website deceptively 'responding' to misrepresentations of my bare statements of fact. At the time I refrained from replying, out of respect for my then-employer, Colonel Applegate, upon whom I thought my combativeness might reflect poorly. Though I continue to strongly support Doug and believe that he is the only Democrat with a shot at beating his Republican opponent in November, it's been five months since I moved on from the management of his campaign, and I am free to repay my own debts and fulfill my own civic responsibilities.
This is not a short, reader-friendly document. I intend this to be a definitive statement on Mike Levin's career. I understand clearly now that Mr. Levin follows the Cohn/Stone dictum, "Admit nothing, deny everything, launch counterattack," so I am posting this response to my Medium account in order to hyperlink all statements of fact to their supporting documents and thus prevent Mike from further prevaricating. You put a snake in a bucket, you take the time to make sure the lid's on tight.
I detest dishonesty, particularly in the political arena, where it erodes public confidence in our democratic institutions. If anything in the following discussion is factually incorrect, or distorted, please challenge it in the comments and, if your objections are valid, I will edit the text accordingly, make note of the edits, and issue an apology if appropriate.
I understand that I run risks in interrogating the records of Democratic primary candidates. Foremost among these risks, if Levin were to prevail in the primary, which seems increasingly unlikely, my words could be used against him by the Republican challenger. This is a genuine risk, not to be dismissed. It must be balanced, however, against several countervailing factors. First, the Republican Party is certainly in possession of all the data that I here present, and much, much more. They have access to Google, and I didn't avail myself of much else. My conspiring with Levin to conceal his past merely increases the risk of our party being blindsided in the general. In fact, one of the primary criticisms leveled against Doug by Levin and supporters like Ira Lechner is that Doug was not sufficiently emphatic prior to the General election about his contentious custody battle in the early 2000s. Second, I believe that I have a responsibility both to inform Democratic primary voters and to protect the Party. I believe that Levin's career is both an undisclosed electoral liability and a reflection of priorities, values, and character that are out of step with the populist, progressive revitalization of the Party that I am committed to championing.
There is also some personal political risk in my writing this. I have worked to build a reputation for fairness and magnanimity, and some, particularly Levin supporters, may view this post as biased or harmful to the Party unity that many value above all else. There is a risk that Levin and his supporters may now or in the future attack my credibility or otherwise retaliate. Five San Diego County Democratic clubs (including the Democrats of MiraCosta College, Saddleback Young Democrats, Palomar College Democrats, San Diego Democrats for Equality, and Democratic Woman's Club of San Diego County) did not take the unprecedented step of rating Mike 'unacceptable' or 'unqualified' because his positions on sanctuary, gay marriage, or abortion were out of line with Party orthodoxy — they are not — but because, among other things, his staff repeatedly threatened personal and professional retaliation for votes that did not go their way. Let Levin do to me what he thinks right or, more likely, expedient —I will fulfill my civic responsibility as I understand it, and let the pieces fall where they may.
The Best-Laid Plans
It's not a mystery what Levin's plan was prior to 2016: 1) use his work in corporate government affairs to take home tidy paychecks while developing relationships with donors and government officials, 2) bundle campaign donations to secure an appointment in the Hillary Clinton administration, 3) climb his diligent way to an undersecretary position, and then 4) run for the 49th in 2020 alongside an HRC re-election bid. It wasn't a bad plan, as plans go, though a more pious man would have remembered that plans anger the gods. Doug's wildcat run in 2016 must have been an unsettling disruption of his program, and it's telling that in spite of multiple direct asks from Doug, Levin, by his own admission, didn't give a dime or lift a finger to help him. Bear in mind, Doug was a Democratic challenger, neck-and-neck with an eight-term Republican incumbent, in Mike's own district. It doesn't take a priest to guess that Mike wasn't just praying for Hillary's victory when he knelt beside his bed, Fall 2016.
Though Doug's narrow loss was undoubtedly some consolation, one can only imagine Mike's existential terror standing there in Javits Center watching his meticulous plan to jump from corporate government relations (i.e., lobbying) to appointed office implode. By his own account he decided to run on the flight home from New York — weeks before, it should be noted, the outcome in the 49th was declared. Hillary's loss dramatically disrupted Levin's strategy and timeline. The narrowness of Doug's loss meant that he would have to accelerate his timeline or risk Doug beating Issa and holding the seat for the foreseeable future. But Hillary's loss meant that Mike would have to run on his corporate career, rather than as an appointed official, as he had planned, and he knew that eight years of directing corporate lobbying would not endear him to voters.
The Hole in the Middle
Levin's strategy was thus born of necessity and haste. The vacuum left by the loss of those four planned years of appointed office is the defining factor in Levin's campaign. Robbed of the centerpiece of his campaign, Levin settled upon the only strategy available to him: 1) avoid all mention of his career, 2) clone Doug's 2016 platform in order both to align with the ascendant progressive base of the Party and to force the primary race to center around fundraising and tone, rather than clear differences of values and priorities, and 3) peddle Doug's decade-old divorce and custody battle behind every closed door. However invidious and unscrupulous I may find the strategy, I can't fault Levin's SWOT (Strengths, Weaknesses, Opportunities, Threats) analysis for leading him to it. The 49th has suffered immeasurably for it, and it has put Democrats at much greater likelihood of defeat in November, but it was rational for him personally.
The "Flip the 49th" movement and its zealous policing of tone and conflict was a lucky bounce for Levin. It all but prevented public interrogation of Levin's account of himself and public objection to his private smear campaign of Colonel Applegate. The Janus-faced quality of the Levin campaign — publicly unctuous and privately defamatory — was not only repugnant, but also, more importantly, extremely effective. This was immediately obvious to me as Doug's campaign manager, and I made efforts to force the surreptitious negativity of Levin's campaign into open public conflict. My original post about Levin can be seen in this context.
I anticipated attempts to discredit me personally in response, since I hewed so closely to the facts that I couldn't believe he would attempt to deny them. In the event, I was surprised by the brazenness of his efforts to obfuscate the truth. I suppose I shouldn't have been, since the techniques employed are so much and so tragically a part of our public discourse now. He alluded to my post as "fake news" from the dais at the Temple Solel 49th Candidate Forum, and again in conversation with a potential donor/endorser at the 2017 SDCDP Convention. These were within earshot of friends, though I imagine it was his go-to response at the time. More importantly, he added a page to his website several days later entitled "Record on Clean Energy: Myths vs. Facts,"to which his staff and supporters linked repeatedly in response to my post. The misrepresentations and prevarications of Levin's "Record on Clean Energy" provide a perfect illustration of the deceit upon which his campaign is predicated.
Service to Country…wide
The first "myth" that Mike set out to 'debunk' was that he "is not a 'real' environmental attorney, because he didn't litigate many cases, and there is no record of his advocacy prior to 2016." Classic misdirection. Levin's claim to the title of 'environmental attorney' isn't weak because he hasn't litigated 'many' cases. Mike Levin has a law degree and standing before the California State Bar. There's no reason he shouldn't be able to lay claim to being an attorney. It is his claim to being an environmental attorney that is weak and deceptive. The only litigation of which LexisNexis has record were three cases at the end of 2008 and beginning of 2009, Hernandez v. Countrywide, Gallegos v. Countrywide, and Arenas v. Countrywide. Unfortunately for Mike, he was not valiantly representing struggling Latinx victims of Countrywide's predatory lending; on the contrary, he was defending Countrywide against them and, in the event, was able to help Countrywide successfully foreclose on their homes.
All three San Diego County homeowners had alleged predatory lending, unfair debt collection, and RICO violations. Levin pleaded these cases in the immediate aftermath of the financial collapse and three months after the announcement of Countrywide's $8.68 billion settlement of predatory lending suits, the largest in history. For precisely the activities alleged in the suits. Levin defended Countrywide against San Diego County Latino foreclosure victims with contracts that were predatory on their face. The Arenas contract had a 2% teaser rate that ballooned after the first month. The first allowable Interest Rate Change Date was the first day of December, 2006 — a month after the contract was signed. The change was determined by adding 3.7% to the twelve-month average yield of US Treasury Securities, which was around 5% in late 2006. That's potentially an 8.7% interest rate six weeks after signing a contract for a 2% interest rate. Classic predatory lending. The Hernandez contract featured a 6.5% rate–to a man who had previously been foreclosed upon.
At least one of the plaintiffs, by their own report, was subsequently selected for inclusion in the $335 million settlement of claims against Countrywide of discriminatory lending to Latinos and African Americans. Whatever his private objections may have been, Levin remained at the firm until September 2010. Now, I don't approve of holding youthful mistakes unduly against any individual, including candidates, if their subsequent conduct reflects contrition and maturation. Unfortunately, the expedient, mercenary quality that these cases demonstrate is the hallmark of Levin's career, rather than an aberration or youthful error.
Fossil Fuel
The second 'myth' that Levin attempted to debunk in his rejoinder was that he "supports a fossil fuel-based energy future." This is a remarkably clumsy dodge. There is no Democrat, in the current political climate, who actively supports a fossil fuel-based energy future or opposes eventually transitioning to 100% renewable energy. The question is, and has been for the last decade, how aggressive that transition should be. Levin's challenge here is that, his youth notwithstanding, he is himself a fossil. Levin's career unfolded in the context of a protracted struggle within the Democratic community between climate hawks who demanded the immediate transition to renewables, and moderates who believed fracked natural gas could serve as an affordable, less carbon intensive alternative to coal.
Levin's career choices put him firmly on the moderate side of the argument, along with Obama's 'all of the above' energy strategy and HRC's globetrotting fracked-gas junkets. In September 2010, Mike became Director of Government Affairs for FlexEnergy, which at the time was focused on developing a proprietary technology that oxidized rather than combusted natural or coal gas. Several months after Mike's arrival, however, FlexEnergy acquired rights to Ingersoll-Rand's MT250 microturbine, which could, ostensibly, be powered by their oxidizer, but which soon became the primary focus of their manufacturing and sales. At the end of 2012, FlexEnergy spun off their gradual oxidizer technology and focused exclusively on microturbine sales, buoyed by $400 million in projected sales to the Russian oil and gas industry, backed by the US Export-Import Bank, which, however, collapsed in the wake of the Russian annexation of Crimea and US Ex-Im's moratorium on financing for sales to Russia (See Russia, Notes 12a and 12b). Levin's participation and equity position in FlexEnergy post-spin-off is unclear, as it became a private corporation and ceased filing publicly available financial reports. Although he was listed as an officer and shareholder in their final Form D filing, V. John White Associates, which FlexEnergy retained as its outside lobbyist in California, lists him as 'terminated' as FlexEnergy's Responsible Officer in their 2012 filing.
Levin continued on as Secretary and VP of Legal and Regulatory Affairs of the gradual oxidizer spin-off, Ener-Core, as it continued to hemorrhage venture capital: FlexPower had lost $7.6 million in 2011, $6.5 million from January to November 2012, and then, after the spin-off, Ener-Core lost $6,923,000 more from November 2012 to December 2013. Levin jumped ship abruptly in mid-March 2014 — three days after the Russian annexation of Crimea — and it's likely that he sold his 105,510 of vested shares before the 10-K for 2013 dropped on April 15th, which precipitated a steady decline in stock value. If so, he would've gotten out at around $36, a hundred times the value of the stock today.
Oily Landing
Levin landed with premeditated ease at FuelCell the following month, where he served through September 2017 as Director of Government Affairs. FuelCell researches, designs, manufactures, and distributes large-stack fuel cell power plants, which run predominantly on natural gas, the majority of which, in the US, is fracked. All evidence suggests that Mike did for FuelCell what he had done for Ener-Core and Flex-Energy before that. When he avers that he "has never been a registered lobbyist," it reinforces how deceptive the man habitually is. I want to be perfectly clear: Michael T. Levin has spent most of his career lobbying. Some of it was spent planning and directing the lobbying of others. FuelCell has hired a rogues' gallery of lobbyists over the years. You can search the California or Connecticut registries, where they had legislative and regulatory interests, or the federal registry: Albertine Enterprises, Cassidy & Associates, Podesta Group, Foley & Lardner, White Associates, Evans & Associates, Global Strategy Group, and others. If you select "Financial Activity/Filing History" under "View:" you can see what his corporations were lobbying on: California Air Resources Board (CARB), California Energy Commission (CEC), California Public Utilities Commission (CPUC), AB-327, AB-1228, AB-1466, AB-1478, AB-1624, AB-1935, AB-1953, AB-2229, AB-2649, SB-699, SB-874, the AB-32 Scoping Plan, etc). Almost exclusively energy legislation or regulation with the potential to impact FuelCell's access to subsidies, exemptions, and other government benefits.
But Levin was also himself lobbying. FuelCell apparently decided that he was spending less than "one-third of his…compensated time in a calendar month engaging in direct communication with qualifying officials," and that he therefore did not meet the FPPC's threshold for qualification as an in-house lobbyist. Nonetheless, he was certainly lobbying, as can be easily verified by his submissions to various government agencies, primarily the California Public Utilities Commission, California Air Resources Board, and California Energy Commission. Now, lobbying isn't necessarily a bad thing. I myself have lobbied (without compensation) at the city, county, and state level on affordable housing, smart growth, habitat conservation, and other progressive and environmental issues. Maybe Mike was just doing that?
Except he wasn't. Mike was lobbying to slow California's transition to renewables and to preserve taxpayer-funded 'incentives' for his company's fossil fuel-based technology. If you think I'm distorting or exaggerating, get ready for some strong medicine. Mike had done some lobbying of California's energy agencies at FlexEnergy. As mentioned previously, he is listed as the Responsible Officer for the lobbying firm V. John White & Associates, which had lobbied on FlexEnergy's behalf before the CEC, CPUC, and CARB. FlexEnergy had been lobbying the CPUC to expand the Self-Generation Incentive Program (SGIP) to include their natural gas-fired combined heat and power (CHP) turbines. In the event, CPUC President and former president of Southern California Edison Mike Peevey — notoriously favorable to investor-owned utilities — issued a decision in 2011 that did, indeed, expand SGIP to include their turbines and FlexEnergy was quick to applaud him for it (note that Mike is listed as the company contact on this rapturous bit of corporate fluff).
SGIP: the Self-Generation Incentive Program, or, "Subsidizing GHG Intensive Projects"
It's worth pausing here to describe the SGIP and its evolution, because it's the central element in Mike's career. SGIP was initially enacted by AB-970 in response to California's 2000–2001 energy crisis to incentivize distributed energy generation. The goal of SGIP was to increase the capacity of the grid to sustain peak demand. In 2006, the state legislature passed SB-1, which established the California Solar Initiative, giving photovoltaics their own funding mechanism, and AB-2778, which restricted SGIP funding to wind and fuel cells. In 2009, San Diego's own Christine Kehoe authored SB-412, which reoriented SGIP toward reducing greenhouse gas (GHG) emissions.
By the time Levin came on the fuel cell scene, SGIP was allocating $83 million in incentives per year, predominantly to fuel cell companies. As an energy generation start-up, FuelCell was (and continues) hemorrhaging venture capital, and SGIP subsidies were fundamental to its survival. It's likely, in fact, that his experience lobbying CPUC, CEC, and CARB to secure access to SGIP funds for FlexEnergy played some role in his hire at FuelCell. By the end of 2014, FuelCell had received a staggering $79 million in SGIP 'incentives,' slightly more than 8% of all funds distributed by SGIP to that date. But the Legislature had become uncomfortable with the fact that hundreds of millions of dollars were going to fossil fuel-based fuel technologies that were not providing significant greenhouse gas emission reductions.
As a result, the Legislature passed SB-861, which prompted the CPUC to modify the SGIP criteria to ensure that participating technologies were achieving meaningful reductions in GHG emissions. In July 2015, the CPUC issued a Proposed Decision on the threshold for eligibility for SGIP based on greenhouse gas emissions. Commissioner Picker settled on a 360 kilograms per megawatt hour threshold. The response from the environmental community was harsh and immediate. SolarCity and the solar and battery storage industry more generally requested a 282 kg/MWh threshold. The Sierra Club proposed a 295 kg/MWh ceiling and pointed out that at 360 kg/MWh, "fossil fuel-dependent technologies like natural gas fuel cells would continue to receive heavy subsidies" and quipped that "the 'SGIP' acronym more aptly stands for 'Subsidizing Greenhouse gas Intensive Projects.'" Their Figure 7–9 illustrated the fact that while fossil fuel-dependent technologies like natural gas fuel cells had received over 70 percent of SGIP disbursements, they accounted for "little, if any, environmental benefit."
Assemblymembers Das Williams, Anthony Rendon (now Assembly Speaker), and Richard Bloom, chairs, respectively, of Natural Resources, Utilities and Commerce, and the Budget Subcommittee of Resources and Transportation, sent a strongly worded letter to CPUC President Michael Picker expressing their disappointment that his proposed decision met "neither the letter nor the spirit of the statute." They wrote that, if adopted, "SGIP will continue the increasingly absurd practice of subsidizing natural gas consumption, supporting existing technologies that have already taken hundreds of millions of dollars from SGIP and other public subsidies without producing substantial efficiency improvements, costs reductions, or general benefits to ratepayers, squandering the $415 million ratepayer investment authorized by SB 861 and undermining our collective efforts to clean the grid and transition away from fossil fuels."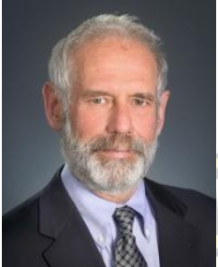 Chastened somewhat by the public outcry and, more importantly, by the displeasure of the powerful Assembly Committee chairs, the CPUC continued its deliberation. In November 2015, the staff of the CPUC's Energy Division issued their proposed modifications to SGIP. In May of the same year, CPUC President Michael Picker issued his Proposed Decision and the CPUC's final decision was issued June 23, 2016. The CPUC staff report made several recommendations regarding fuel cells that threatened to undermine FuelCell's continued access to the SGIP subsidies that had kept the company alive.
They recommended that the incentive allocation should shift from 50% storage/50% generation to 75% storage/25% generation. It had become clear to all that a rapid transition to renewables was necessary to achieve the state's ambitious targets, and that only batteries could overcome the misalignment between peak (solar) production and peak demand (the so-called duck curve). They also found that, "in terms of GHGs, natural gas-consuming pure electric fuel cells fail, by a small margin, to be cleaner than the grid." Finally, they estimated that by 2020, "the total societal costs of fuel cells…will greatly exceed their benefits…because of high capital costs." Staff therefore recommended that "SGIP funding no longer be provided for natural gas-fueled pure electric fuel cells."
The CPUC's Final Decision was almost identical to President Picker's Proposed Decision. It adopted the Staff's recommendation of a shift to 75% storage/25% generation, and, following the suggestion of Bloom Energy (a competing fuel cell manufacturer), a phase-in of minimum requirements for blending natural gas with zero emission fuels like biogas. Commissioner Picker conceded to a reduction of the CO2 maximum from 360 down to 350 kg per megawatt hour, but rejected the Staff's recommendation to eliminate electric-only (i.e., not combined heat and power) fuel cells from SGIP.
Although a number of environmental and renewable energy organizations, including Sierra Club, had filed comments supporting "the staff recommendation to exclude natural gas fueled electric-only fuel cells and microturbines from SGIP, generally citing the market transformation, STRC, and environmental performance findings of the Cost-Effectiveness Study," the environmental community was somewhat mollified by the reduction of the CO2 eligibility threshold and, above all, by the shift to 75% storage.
Mike's Edits
Mike Levin, not so much. One might have thought that he and FuelCell would be satisfied with Commissioner Picker rejecting his staff's recommendation to eliminate non-CHP natural gas fuel cells from SGIP. They were, most definitely, not. On June 6, 2016 Mike Levin submitted comments on Commissioner Picker's Proposed Decision that are, to put it mildly, jaw-dropping. The comments are so blithely regressive, so pro-fossil fuel and anti-renewable, so…shameless that if the document weren't hosted on the CPUC's own server, you'd almost believe it was forged. Clever as I am, however, and bold, I could not have conceived of a document so well-designed to expose the environmental-relativism, the expediency, the amorality of the man.
You've gotta stand for a moment before this document and marvel at its sheer brazenness. This is a mercenary of the worst sort. This is a man willing to betray the environment, his state, and its constituents for a paycheck. Don't take my word for it. Take his. It's right there. Read through the whole thing, if you like, with the context I've provided above, but the heart of the document is Appendix A, which you'll find just below his signature, on page 12. The Appendix contains Mike's proposed edits of Commissioner Picker's Findings of Fact and Conclusions of Law from his May 16, 2016 Proposed Decision.
Here they are:
Mike strikes the language approving the adoption of Bloom Energy's proposed phase-in of zero-emission blend minimums and adds language indefinitely deferring the phase-out of fossil fuels in SGIP's eligibility criteria. In the event, the Final Decision largely upheld Bloom's proposal, and mandated 10% biogas blending by 2017, 25% by 2018, 50% by 2019, and 100% by 2020. Mike literally fought this phase-out of fossil fuels.
Next, Mike takes the 'Finding of Fact' describing Commissioner Picker's rejection of staff's proposal to eliminate electric-only fuel cells and strikes through the following sentence: "it is reasonable to significantly weigh of incentives in the budget towards energy storage is justified in light of the program's goals of reducing GHGs, providing grid support and enabling market transformation [sic]"! Yes, he actually deletes a sentence recognizing the importance of weighing funding toward energy storage (maybe he just objected to the tortured grammar). Taken together with his proceeding edit of 'Conclusion of Law 10' to reject Staff's recommendation to move to a '75% storage/25% generation' incentive budget, these are the most shocking edits of all.
Let's be clear about the context here. SGIP was designed to solve peak-demand shortages, and subsequently modified to include GHG emission reduction criteria. It was widely recognized well before 2016 that the only viable path to solving peak-demand issues with a base load 100% renewable power grid (predominantly solar) was by making significant advances in electrical storage. In layman's terms, there is a phenomenon termed the 'duck curve' (because the curve looks like a duck in profile), in which peak solar generation occurs in the day, but peak demand generally occurs in the evening. Without significant electrical storage capacity, a solar-heavy grid would have an energy glut in the day and rolling blackouts at night. In deleting reference to the importance of storage and proposing a 50/50 rather than 75/25 storage to generation ratio, he's advocating for an opposed, fossil fuel-based strategy for managing peak demand, that retards the development of essential electrical storage technology and preserves the role of natural gas-fed fuel cell power plants, which FuelCell manufactures and distributes, in satisfying peak demand. Pretty stunning.
Levin wraps up with a final finger to California taxpayers by proposing a revision to the "SGIP Adopted Incentive Levels" that doubles the Proposed Initial Rebate from $.60 to $1.20 per watt. The whole thing is a travesty of motivated reasoning, the motivation being a six-figure salary earned preserving FuelCell's pole position at the taxpayer-funded trough. A career in service to the venture capitalists that identified a lucrative loop-hole for fossil fuel technologies in the SGIP eligibility criteria and siphoned off half a billion dollars of taxpayer subsidies before the Legislature got wise to it. Who hijacked the SGIP, sucked it dry, and left dregs for genuine renewables. The document is a monument to Mike Levin's extraordinary environmental bad faith. If there were any justice or accountability in politics, it would serve as a headstone to his political career.
Sin-ergy: FuelCell/ExxonMobil
With California's green pastures drying up, FuelCell struck upon a different strategy. In May of 2016, ExxonMobil invested an undisclosed sum in FuelCell, and the two entered into a cooperative agreement to develop carbon capture and 'clean coal' technology. Throughout 2016, Trump drew on initiatives like these to tout 'clean coal' as a way of bringing jobs back to places like Pennsylvania and West Virginia. Days before the general election, FuelCell and ExxonMobil announced their intention to develop a carbon capture pilot project at Alabama's mixed-use coal/gas James Barry Generating Station, with support from the US Department of Energy.
In the year and a half following Trump's election, the company's enthusiasm for 'clean coal' has only grown. Anthony Leo, FuelCell's Vice President of Advanced Applications and Technology Development, shared the podium with Trump's Secretary of Energy, Rick Perry, at the National Coal Council's 2017 Annual Spring Meeting (his presentation can be seen here). In 2017, FuelCell derived 9% of its revenue from ExxonMobil (up from 3% the previous year), and 9% from USDoE, in part from its work on the Barry carbon capture project. All told, the ExxonMobil joint venture probably accounted for around 15% of FuelCell's revenue in 2017. Presumably Levin, as Director of Government Affairs, helped to secure some of the US Department of Energy funding for the FuelCell/ExxonMobil joint venture at the Barry Facility. Perhaps he was also involved in the international negotiations surrounding FuelCell's joint venture with Alberta Innovates to develop carbon capture technologies for the Canadian tar sands, announced the week after the 2016 general election.
Just Desserts
In spite of these injections, FuelCell fell from $31 to $1.50 during Levin's tenure. The ongoing slide in FuelCell's valuation undoubtedly reflects the fact that government subsidies are drying up and genuinely carbon-neutral solutions are advancing in capacity and declining in price so rapidly that carbon capture technologies will never be commercially viable at an industrial scale, even if they are one day technically feasible. Attempts like FuelCell's to make hydrocarbon energy more sustainable are not only consistently failing at great expense to taxpayers, but also retarding our transition to 100% renewable energy by misdirecting government and private sector investment and providing cover to corporations and their Republican servants to prolong our dependency on fossil fuels.
This is Mike Levin's career. In lieu of a legislative record, this is all we have to go on. Robbed by Donald Trump of three glorious years of kissing up and kicking down in our nation's capital, Mike had to run on a decade at the trough with predatory lenders, 'clean tech' hucksters, and ExxonMobil. From the time he left Bryan Cave in 2010, to his departure from FuelCell in September 2017, Mike has never held a job that was not intimately tied to fracked natural gas. In a world without natural gas — in a world of 100% renewable energy — Mike could not have worked a day at any of his jobs. Period. It takes a certain kind of audacity to run on a platform of 100% renewables on the proceeds of a career in fossil fuel 'bridge' technologies. A lesser man would have folded under the weight of the irony.
Party Shots
Well, that's my say. I don't intend to sway the election with these words. Levin's done. He needed the California Democratic Party endorsement, which is why he was willing to stoop to attempting to strip the 11 hardest working Democratic activists in the 49th of their delegate status in order to cheat his way across the finish line. Failing that, he's now just a guy who lost his investors a million bucks, which is chump change compared to the six or seven million he's helped lose investors every year of his 'clean energy' career. No, the couple hundred folks who read this — only a third of them in the 49th — won't change much. But it's important to send a message to candidates who believe they can deceive their way to power.
I don't blame his staff, supporters, donors, or endorsers. He surely didn't come clean to any of them about his career. He didn't take them into his office and slide his Countrywide defense, or his CPUC comments, or FuelCell's 10-K across the table, as he did with Doug's divorce documents to one of the Colonel's earliest and most faithful supporters. Maybe they should have done a little more due diligence, particularly Sierra Club and other environmental organizations who endorsed a man who has dedicated his career to lobbying against their efforts to remove fossil fuels from California's energy grid.
Some have pointed the finger at Levin's General Consultant, Parke Skelton, who by all accounts is among the best in the business. While general consultants are not famed for their strict adherence to principle, they also aren't paid to offer spiritual counsel. If Mike wanted help distinguishing right from wrong, he could have headed down to lovely Mission San Juan Capistrano and talked to a priest. There's no political trick, dirty or clean, that Parke Skelton hasn't learned in the course of a storied career, and he undoubtedly presented to Levin all those strategies and potential activities that he thought advantageous. Mike alone, however, bore the responsibility for maintaining the campaign's adherence to principle, and failed to do so.
Levin, to me, is cut from the cloth of an old-world courtier (in this regard, read de Tocqueville on the "courtier spirit" in American democracy): ambitious, calculating, unscrupulous, sycophantic. A flatterer of donors and doyens. An exploiter of asymmetries of information. Fundraising and endorsement favor those who are willing and able to adapt their self-presentation to the audience in front of them. People of goodwill are often so busy with their own lives and struggles that they must largely rely on candidates' self-representations. It must be acknowledged, in this regard, that Levin is exceptionally well-equipped. He is diligent in his research, hard-working, ingratiating, and adept at massaging his message to make it palatable to various — predominantly white, affluent, liberal — audiences.
The problem, however, is that this is precisely the kind of candidate that undermines faith in our political process. Precisely the kind of candidate that is ill-equipped to provide the authenticity and genuine depth of feeling that citizens crave in this populist turn. And a Democratic Party that continues not only to tolerate, but to aggrandize these candidates is a significant contributor to the calamity in which we now find ourselves. A Democratic Party that slips a velvet glove of social and cultural liberalism over the hand of corporations and their servants. Voters are tired of these Janus-faced parties and their bland, Janus-faced candidates. Of the bundlers, and bagmen, and backroom dealers.
Dishonesty and deceit are commonly considered hallmarks of politics. Over the last year and half, however, I've had the opportunity to develop personal relationships with most of the elected officials, candidates, and activists in the San Diego County Democratic Party and have found the vast majority to be principled and sincere. Calculating, cagey, carefully composed — as is appropriate to the calling — but not unscrupulous or deceitful. Some of them will present difficulties for me and other progressives when they win. Most will have to be lobbied from time to time to ensure they vote in a manner consistent with our vision and values. But I can't think of any but Mike Levin to whom I have deep moral objections.
Thanks for the Memories
A few final words about the other candidates in the 49th and I'll take my leave. I like Sara Jacobs and Paul Kerr. I don't have a bad word to say about either of them. They've kept it pretty positive, and I've enjoyed getting to know them and their staff. But I'm a Doug guy, ride or die. He's just truer blue, too battle-tested, too implacable to betray. And I have too many good memories. Of Doug talking one afternoon about working in a bread factory in his youth — the setting sun streaming through the window — of his careful recollection of the details of the equipment, and the baking process, and his coworkers. Of Doug at some fundraiser telling a woman from AIPAC, who had offered to set him down with some retired Israeli generals, "Nah. I've got my own generals." Of Amanda, Doug, and I sitting around our warroom cracking jokes and laughing 'til we cried. Like all of us, Doug has his imperfections. We had bad days, and a 63 year-old Marine colonel doesn't always want to take orders from 42 year-old academic. But he is an order of magnitude deeper, fuller, and more real than any of the other folks in that race. He's an oak in a grove of topiary. He didn't always memorize his lines, and he could get ornery, and he didn't always make his calls, but his values were always dead-on and deeply felt, and when he turned his attention to an issue, or quandary, or relationship, his intuition was uncannily good. Some of this is nature, no doubt, and some the product of a lifetime living by his wits in courtrooms and conflict zones, but there's no candidate I've met who I'd trust more to fight and die on the right hills for the right causes.
Good luck to the 49th and, in particular, to all those activists and organizers who have worked tirelessly over the last three years to turn it blue. We're indebted to you.