.
.
.
You may know that there are TWO viable Republicans running for Shawn Nelson's old (district 4, north county) seat on the Board of Supervisors.  La Habra Mayor Tim Shaw and Anaheim councilwoman Lucille Kring.  So you may be glad as I was – especially if you live in Anaheim and especially if you're a Republican – to hear that the OC GOP Central Committee voted Monday night to endorse Shaw, 24 – 9.  Now Tim can use that endorsement against Lucille in June's primary election, where she will hopefully fail to make the top two and we can have a November election between a relatively decent Republican and Democrat.
To be fair, Lucille never actually requested the OC GOP endorsement, but she certainly knew that she would never get it.  One, Tim had already cleared the high bar created by a new OC GOP bylaws change aimed at making the Central Committee endorsement harder to get:  now you need 32 signatures from Committee members and electeds (out of 64) and Tim had already snagged forty-something.
For another thing, committee members had a hell of a lotta reasons to reject Lucille, as they had before:  she'd broken her promises to them when they endorsed her for council in 2012; she was laughed out of the room when she wanted their endorsement in 2014 running against the beloved Tom Tait; and she barely managed to get endorsed for council in 2016 even though she was the only Republican running – Cunningham had to pull out all hysterical stops to help that happen.  Why IS she so badly thought of in Republican circles?
As our friends at OC Political reported, e-mails had been flying to Central Committee of criticisms of Lucille, for: 
breaking her promise to oppose the $158 million Gardenwalk Giveaway;

accepting (and repaying with votes) public employee union contributions;

personally trying to sneak through a utility tax (2014's Measure N, exposed and defeated by gadfly William Fitzgerald);

and just generally being, as the Register called her in 2016, "patently dishonest." 
I could add plenty to that.  Don't forget, Lucille:
lied to a BUNCH of us when running in 2012 – not just the OC GOP and the Register, but me, Cynthia, Zenger, Jason Young, and Mayor Tait, about ALL the major issues – district elections, hotel subsidies, and police reform – before reversing herself on everything within weeks after being elected;

joked about the summary execution of a young miscreant, "It saves us the cost of a trial!"

lied to the anti-STR (short-term rental) crowd, pretending to be on their side while secretly accepting contributions from the industry and sabotaging reform;

has frequently expressed her disgust with homeless people – do we need that on the BoS right now?

Really seems to be the only Trump-style Republican on the Anaheim Council (making her ally Kris Murray look like an enlightened liberal) attacking our de facto Sanctuary immigration policies, opposing the Rainbow Flag out of anti-gay distaste, and quoting right-wing fake-news memes on the dais.  Maybe that's okay with some Republicans, but I think most of them are trying to get away from that image, in this pretty educated county that went for Hillary.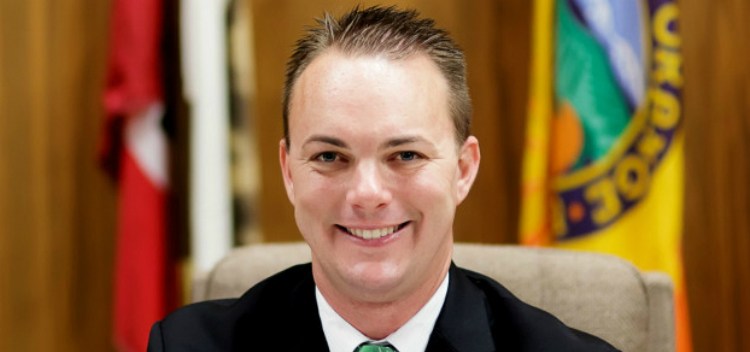 I don't know much about Tim Shaw beyond him being a Bob Huff protégé from La Habra, EXCEPT this one thing:  while on the OCTA Board, he was one of only four directors out of 16 (all Republicans – also Moorlach, Tait and Lalloway) honest and independent enough to oppose the criminally corrupt Disney streetcar, a pet project of Curt Pringle.  And I suspect that's why Lucille suddenly had to run against him when he became the sole Republican in the race – Pringle wanted to punish Tim by at least making his race more difficult by siccing his loyal servant against him.
So thank you, OC GOP, you made the right choice.  Let's have an election now!