.
.
.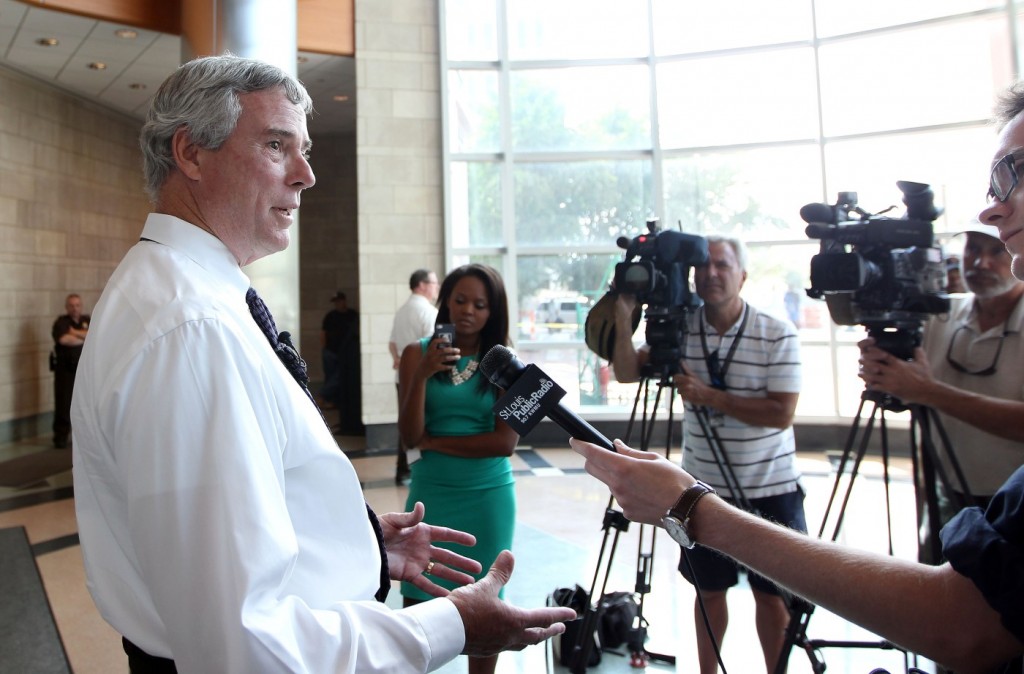 Obviously, we don't have all the facts relative to the fatal shooting of Michael Brown by Ferguson (MO) Police Officer Darren Wilson last August.  What we do know is that, following a confrontation, Officer Wilson repeatedly shot Brown, an unarmed black teenager who matched the description of someone who just committed a strongarm (not an armed) robbery in a local convenience store.
One question still remains, however.  Why did Officer Wilson feel compelled to use lethal force if Brown was unarmed?  Did the officer feel threatened?  Or was he just p—-d off that this young black kid was challenging his authority?  And why didn't Officer Wilson simply use non-lethal force (e.g., a taser gun) until additional police backup arrived at the scene?
It was evident from the get-go that St. Louis County Prosecuting Attorney Robert "Prime Time Bob" McCullough HAD NO INTENTION WHATSOEVER of prosecuting Officer Wilson.  But "Prime Time Bob" did not have the cohones to admit this publicly and thus reveal his bias and possibly damage his political career.  So he shuffled the case off to a hand-picked Grand Jury, which predictably found no "probable cause" to indict Officer Wilson.
But even more appalling, McCullough waited until prime time (6 PM PST on Monday) to ceremoniously announce the Grand Jury decision, using network television to gain as much personal publicity as possible and thus pad his own political resume.  And all the while, he sounded more like Officer Wilson's attorney rather than a prosecutor, while defending the Grand Jury's decision.
Utterly disgraceful!  The role of the prosecutor is to present a case to the Grand Jury for the express purpose of gaining an indictment.  It is NOT to use the Grand Jury as a means of exonerating the alleged perpetrator of a possible criminal act!
Because of the cozy relationship that exists between the police department and the County prosecutor (and not just in Ferguson), whenever an alleged criminal act is perpetrated by a law enforcement official, an INDEPENDENT prosecutor must be appointed to investigate the case and take whatever action is warranted.  No wonder the black community is distrustful of law enforcement when they witness this dog-and-pony show put on by "Prime Time Bob".  Something is indeed rotten in Ferguson, Missouri!
The Honorable Eddie Rose
Former Laguna Niguel (CA) City Councilman
"A Voice—Not an Echo"