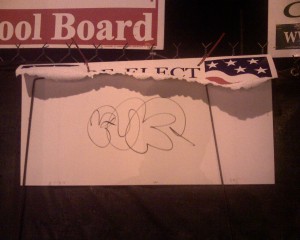 A couple of Santa Ana College students have taken the initiative of opening a new business, right here in Santa Ana.  The venture is called iDentify pLacements.  The idea behind this is simple – political candidates spend a fortune making their campaign signs, but who puts the signs up and makes sure they go up legally and are taken down after the campaign?
That is what Alex Flores and Richard Santana are proposing to do.
Now you think this might be easy, but it isn't!  Cities have different ordinances governing where the signs can go – and knowing where to put them and how to put them up safely is what Flores and Santana are experts at.
Here is a press release announcing this new business:
Click here to read the rest of this post.