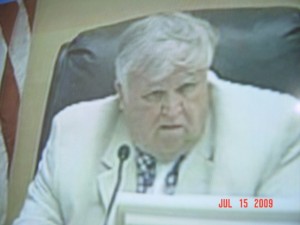 Here's an interesting e-mail chain that I initiated while contacting Mayor Bankhead about making sure Fullerton has a representative on the OC Vector Control Board.
I got an e-mail from good old Dick Jones himself accusing FFFF of innuendos and lies! Naturally if there's a different tale than the one told to us by other board members, we'd sure like to hear it! So I invited Jones to write it out and send it in to show us where we are lying. Of course I'll publish anything old thing he writes – just so long as he writes it himself.
I have to admit I got a kick out of the "helping fellow citizens" routine.
Read the rest of "We Get Mail: Dick Jones And The Great Vector Bug Out"