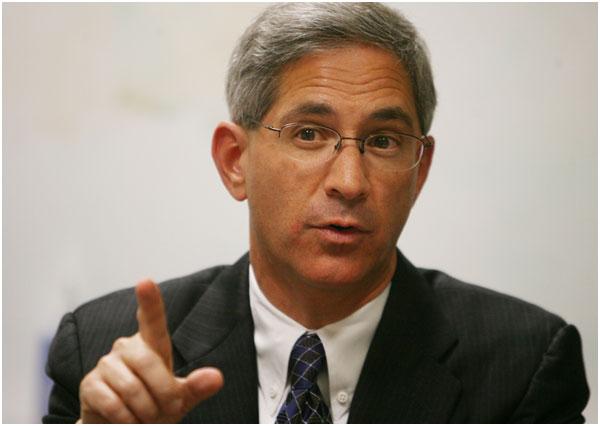 March 8, 2010 Press Release:
Poizner Wins California Republican Assembly Endorsement With 79% of the Vote
Meg Whitman Unleashes Negative Speech But Leaves Convention Embarrassed
Republican candidate for governor Steve Poizner earned the endorsement of the California Republican Assembly (CRA), the statewide grassroots organization dubbed by Ronald Reagan as "the conscience of the Republican Party."  In the deciding stand-up vote of the CRA delegates, Poizner earned 79% of the vote despite a full effort from Whitman to block the two-thirds endorsement requirement.  At the convention, Meg Whitman unleashed her most negative speech to date, grossly distorting Poizner's record and offering no positive solutions for California.
"Meg Whitman has spent millions on negative ads and came to the CRA convention with her most negative speech yet, but in Whitman's first head-to-head competition against Steve Poizner, she was flat out embarrassed and rejected by actual voters," said Communication Director Jarrod Agen.  "Steve Poizner walked out of the CRA Convention to a standing ovation with his head held high, while Meg Whitman barely looked up from her negative and false prepared remarks which backfired on her.  Despite spending hours in private meetings with CRA delegates before the endorsement election, Meg Whitman never managed more than a quarter of the vote and left the convention shamefully embarrassed."
The CRA endorsement continues a growing trend of conservative support for Steve Poizner who recently earned the endorsement of Rep. Tom McClintock.  In addition, Steve Poizner's list of endorsers includes Governor George Deukmejian, LA County Supervisor Michael Antonovich, CA Americans for Prosperity Chairman Peter Foy, former CRA President Mike Spence, former State Senator Richard Mountjoy, Ward Connerly, Orange County GOP Chairman Emeritus Tom Fuentes, Orange County Supervisor Pat Bates, President of the National Tax Limitation Committee Lew Uhler, and eight former Chairs of the California Republican Party.   
###