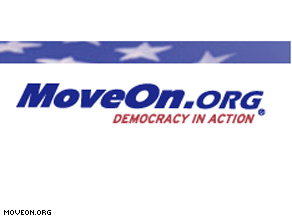 Next week this coalition will begin airing TV ads criticizing House Democrats who voted against the measure, which would for the first time give judges the authority to restructure home mortgages — a procedure known as a cramdown.
The House last week voted 234-191 to pass the housing bill with the bankruptcy provision, but 24 Democrats, mostly moderates, voted against it. ACORN, a coalition of housing activists, has made this measure a top priority in the new Congress.
It is the first time ACORN and MoveOn.org have joined forces to target a lawmaker from either party. The organizations say that they are actively seeking out residents in the districts of Reps. Brad Ellsworth (D-Ind.), Baron Hill (D-Ind.), Marion Berry (D-Ark.), and Tim Holden (D-Pa.) who have lost their homes, so they can appear in TV ads asking their congressmen why they voted against the bill.
"We think it is significant that progressives are joining forces to hold congressional moderates accountable for their votes affecting working families," ACORN Executive Director Steve Kest told POLITICO. "We think that it signals how seriously we take these issues in the face of the economic meltdown."

"We were appalled to see some congressional Democrats side with Wall Street while families in their districts are struggling to stay in their homes," said Robert Greenberg, president of Brave New Foundation, another organization taking part in the effort. "That is just unconscionable."

Read more at Politico.

……………………………………
Here is a summary of the current forclosure news from CNN:
From Regular monthly report from RealtyTrac, the online marketer of foreclosed properties
– More than 74,000 homes were lost to bank repossessions during the month, up from 67,000 in January,
– Nearly 1.2 million have been lost since the foreclosure crisis hit in August 2007.
– The number of foreclosure filings rose 6% during the month after falling 10% in January.
– Filings leaped nearly 30% compared with February 2008.
– A downtrend had been expected due to the numerous foreclosure moratoriums in effect during the month.